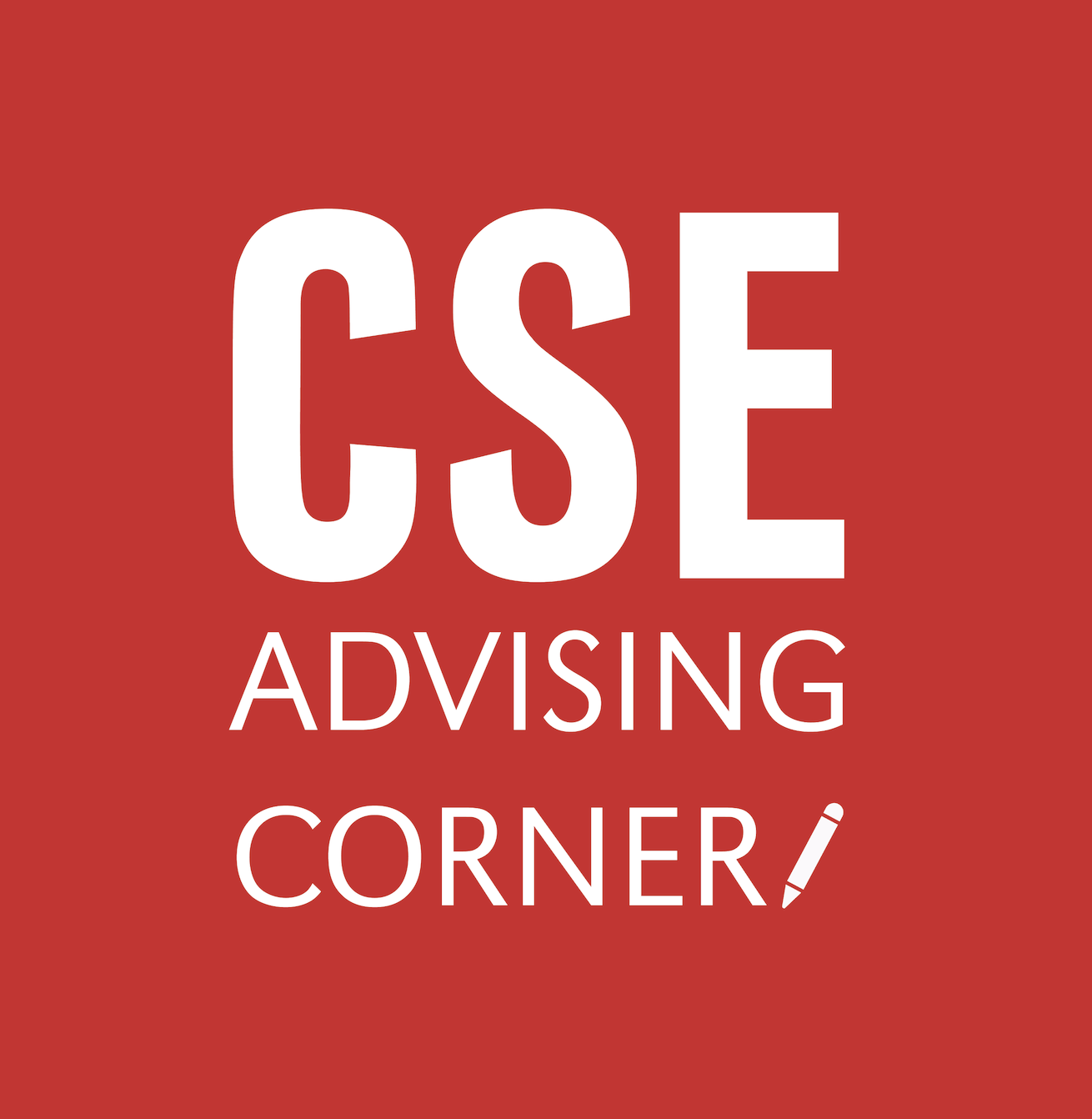 Fall 2021 Class Registration began on April 5. You can check your registration date and time in MyRED in your messages box.

CSE academic advisors are seeing students remotely by appointment and through drop in remote hours.

To arrange an advising meeting by Zoom, schedule in MyPLAN at my.unl.edu

For other questions, email us at cseadvising@unl.edu.

We look forward to connecting with you soon!

For tips about class registration, use this link: https://registrar.unl.edu/student/registration/tutorials/

For more CSE information, use this link: https://cse.unl.edu/current-undergraduate

Tip of the Week: More detailed descriptions of CSE courses can be found at:
https://cse-apps.unl.edu/crspec

Be sure to click on the "course specification" link in the bottom right corner of the box to see additional details regarding the courses offered in the department.

The withdrawal deadline is April 16.

If you are interested in withdrawing from a course, we strongly encourage you to consult with your academic advisor and a financial aid counselor before finalizing any decisions. Course withdrawal may adversely impact progress toward degree completion and impact financial aid status. If you withdraw from a course, you will not receive a refund.