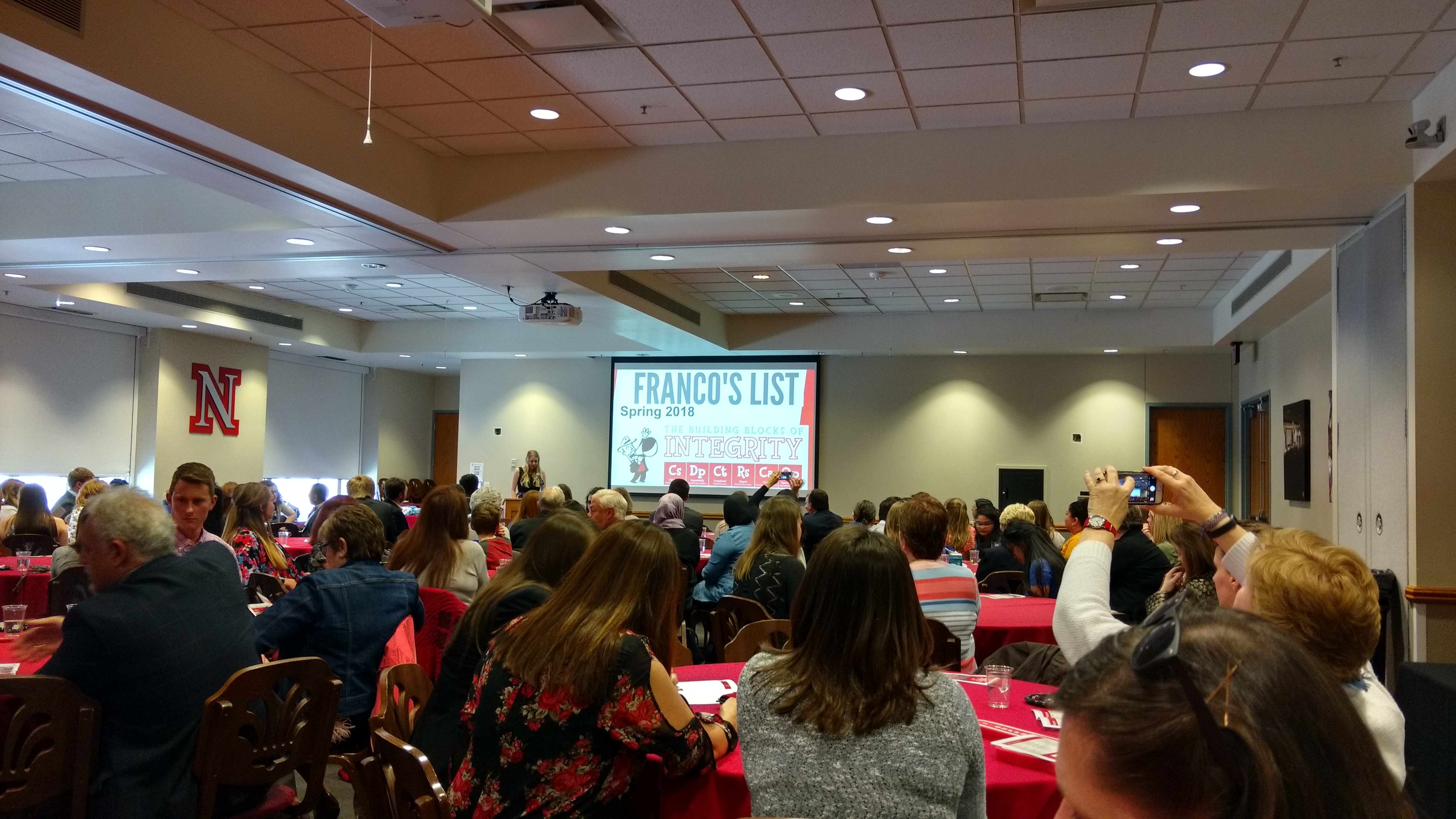 Several University of Nebraska-Lincoln students have been recognized as outstanding agents of character and integrity by being named to Franco's List, including CSE students Mickey Tran and Hallie Hohbein.

Students who attain the highest level of academic achievement are recognized by their academic dean through the Dean's List. Similarly, Franco's List — named for the late Juan Franco, vice chancellor for student affairs from 2006-2017 — recognizes students at Nebraska who demonstrate characteristics essential to being a person of integrity.

Franco's List awardees represent six building blocks of character: caring, citizenship, commitment, dependability, open-mindedness and respect.

All recipients were nominated by a university community member and selected by a council of peers, the vice chancellor for student affairs' Character Council.

Congratulations to Mickey and Hallie!