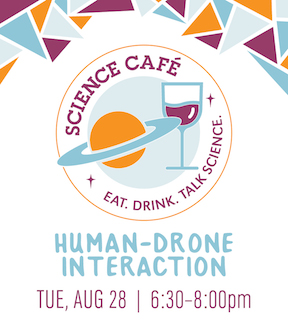 On Tuesday, Aug. 28 from 6:30-8 p.m., Dr. Brittany Duncan will give a talk at the Happy Raven bar on human-drone interaction.

This is a free event for students 21 and older, with food available for purchase from the Gilded Swine.

Duncan will speak on approaching and communicating with drones. Come to learn more about what we currently understand about human interactions with drones and what we hope to explore soon.