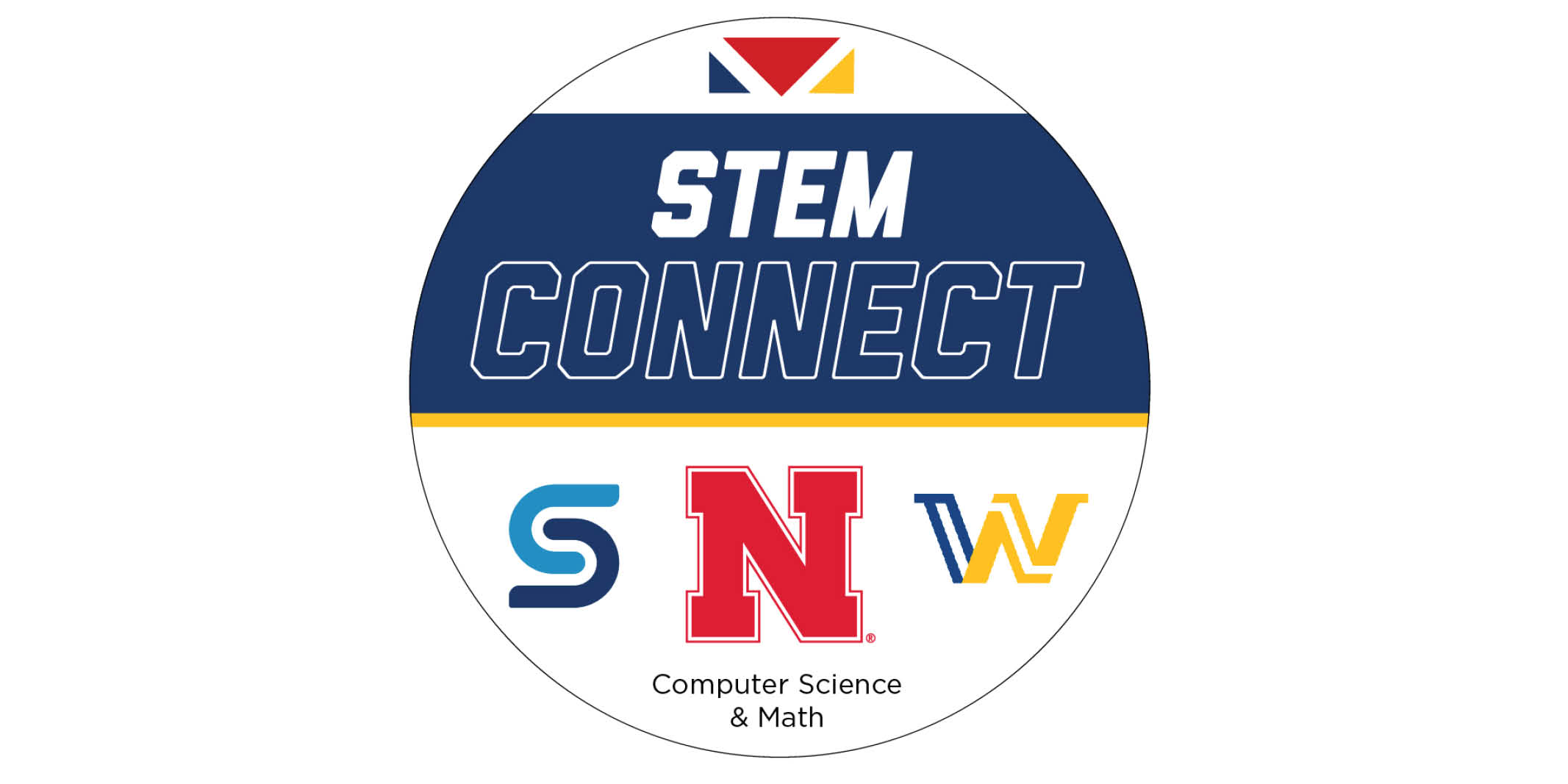 STEM CONNECT is pleased to announce the selection of the Fall 2020 Scholars at the University of Nebraska-Lincoln to its scholarship program and STEM community partnership with Southeast Community College and Western Nebraska Community College.

The following 14 UNL students began the STEM CONNECT program this fall of 2020 and are majoring in these disciplines (high school in parentheses after hometown):

Michael Bean, mathematics, Bellevue, Nebraska (Bellevue West)
Madelynn Boam, computer science, Rapid City, South Dakota (Stevens)
Eric Corrado, computer science, Okinawa, Japan (Kadena Air Force Base)
Santiago Giraldo, computer science, Cambridge, Nebraska (Cambridge)
Macy Howe, mathematics, Lincoln, Nebraska (Lincoln North Star)
Sorawish Kittikhankul, software engineering, Omaha, Nebraska (Millard South)
Nicole Livingston, software engineering, Spokane Valley, Washington (Central Valley)
Theresa Mai, computer science, Lincoln, Nebraska (Pius X)
Arielle Monson, computer science, Orion, Illinois (Orion)
Brandon Ramos, computer engineering, Scottsbluff, Nebraska (Scottsbluff)
Braeden Schmer, mathematics, Ogallala, Nebraska (Ogallala)
Alexandra Sierra-Mendoza, computer science, Seward, Nebraska (Seward)
Spencer Supik, computer engineering, Central City, Nebraska (Central City)
Hadley Susie, software engineering, Firth, Nebraska (Norris)

Also, Braeden Stuempler of Mitchell, Nebraska, has transferred from WNCC to UNL, to continue his STEM CONNECT Scholarship and college career.

STEM CONNECT also is pleased to announce the selection of 11 Fall 2020 Scholars at SCC and four Scholars at WNCC. As follows are their names and high schools/previous schools, in parentheses:

Frederic Herbert Bekoo minko, SCC (Sangmelima Tech, Cameroon)
James Berg, SCC (Midland High School, Univ of South Dakota Vermillion)
Rayonna Gearhart, SCC (Lincoln East)
Raoul Patrick Nya Wandji, SCC (Cegt Malangue, Doueala, Litoral)
Wyatt Ray, SCC (Lincoln Pius X)
Gideon Ray, SCC (Lincoln Pius X)
Susanne Rott, SCC (GED)
Shawn Shonerd, SCC (Lincoln Northeast)
Jared Thomas, SCC (Rock Port R-Ii, Missouri)
Matthew Thomas, SCC (Lincoln High School)
Brittany Thompson, SCC (Humphrey Junior-Senior High School, Nebraska)
Kade Thunderbull, WNCC (Gering High School, Nebraska)
Tate Carson, WNCC (Torrington High School, Wyoming)
Shawn Rabine, WNCC (Chadron High School, Nebraska)
Elli Winkler, WNCC (Gering High School, Nebraska)

Profiles of these students will be coming soon on our website.

For more information about STEM CONNECT, which is funded by the National Science Foundation, go to our website, https://scimath.unl.edu/stem-connect. If you or your students have any further questions, please feel free to contact us at nebraskamath@unl.edu.