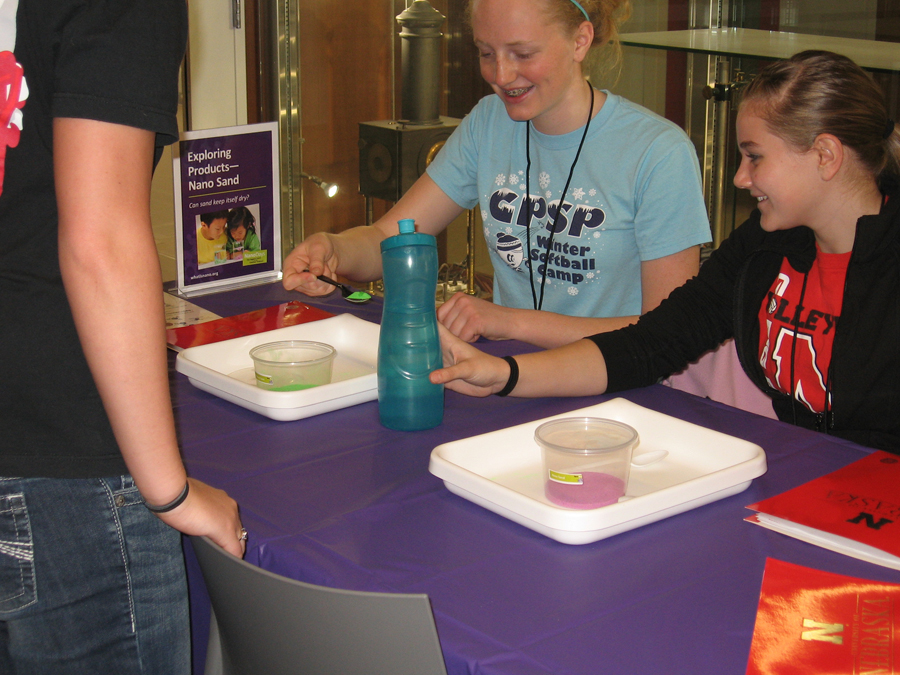 The inaugural Junior STEM Fellows Day was held at UNL on Friday, March 17, 2012. Thirteen seventh- and eighth-grade students from seven Class C and D schools in Nebraska, as well as their teachers, participated in a day full of learning events.

The students worked with UNL professors doing inquiry-based labs in nanotechnology with Dr. Stephen Ducharme, aquatic ecology with Dr. Chad Brassil, laser marking with Dr. Ynshen Zhou, and paleontology with Kathleen French and Shane Tucker.

Teachers had the opportunity to learn about ANDRILL, science fairs, and inquiry-based teaching.

Students found the lab activities interesting and "something we don't get to do at our schools."

Teachers reported that the day helped "get kids interested in science."

Plans are to try and follow up with this year's group with additional investigative science opportunities.

Planning for another STEM Fellows Day in 2013 has already begun.