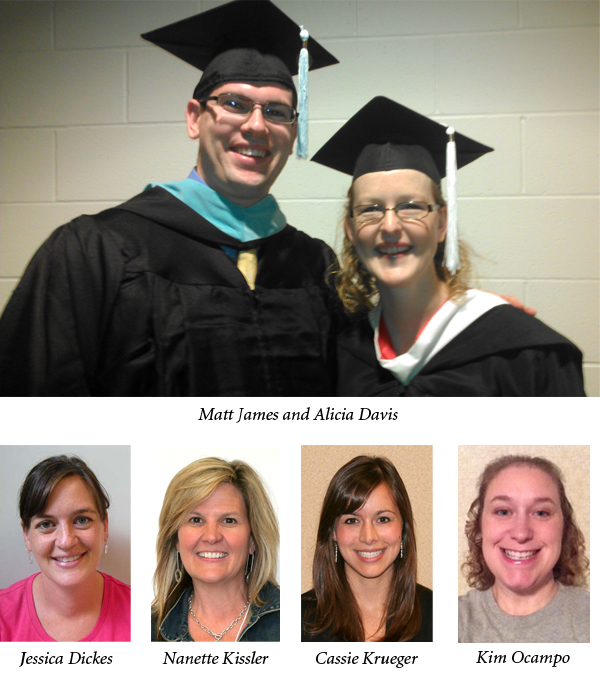 Congratulations to six teachers who earned master's degrees from the University of Nebraska-Lincoln on Dec. 13, 2013, in part as a result of their participation in NebraskaMATH or the Nebraska Math and Science Summer Institutes.

Three teachers earned a Master of Arts for Teachers (MAT) from the Department of Mathematics: Alicia Davis, Scott Middle School, Lincoln Public Schools; Matt James, Southwest High School, Lincoln Public Schools; and Kim Ocampo of Laurel.

Three elementary teachers who participated in Primarily Math earned a Master of Arts degree from the Department of Teaching, Learning and Teacher Education: Jessica Dickes, Thomas Elementary, Gretna Public Schools; Nanette Kissler, Lincoln Heights Elementary, Scottsbluff Public Schools; and Cassie Krueger, Adams Elementary, Lincoln Public Schools.

To see a list of the teachers and graduates of the MAT and MA degree programs, visit our website at: http://scimath.unl.edu/csmce/mat_ma_degrees.php.

Congratulations to these teachers for their accomplishments!