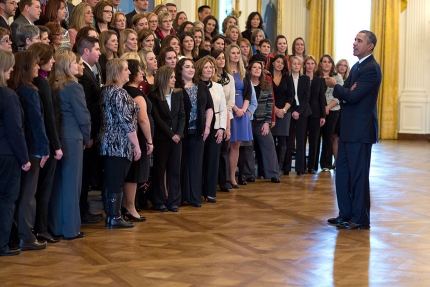 The deadline for nominating a K-6 Nebraska teacher for the 2014 Presidential Award for Excellence in Mathematics and Science Teaching (PAEMST) is April 1. Visit http://www.paemst.org for more information.

PAEMST 2012 winners with Nebraska affiliations Laura Parn (now of Missouri) and Alysia Augustus (Papillion) were featured on The White House blog about the event: http://www.whitehouse.gov/blog/2014/03/06/president-obama-welcomes-top-science-and-math-teachers-white-house.

Laura Parn can be spotted in the photo (second row from the bottom, second in from the right); Alysia also is quoted in the accompanying article.

Way to go!