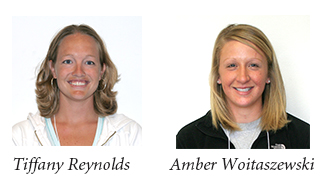 Congratulations to two Nebraska teachers who will earn master's degrees from the University of Nebraska-Lincoln on May 9, 2014, in part as a result of their participation in Primarily Math.

The elementary teachers who will receive a Master of Arts degree from the Department of Teaching, Learning and Teacher Education are: Tiffany Reynolds (Kooser Elementary, Lincoln Public Schools) of PMC3 LPS and Amber Woitaszewski (Knickrehm Elementary, Grand Island Public Schools) of PMC3 West.

To see a list of the teachers and graduates of the MAT and MA degree programs, visit our website at: http://scimath.unl.edu/csmce/mat_ma_degrees.php.

We are proud of your accomplishments!