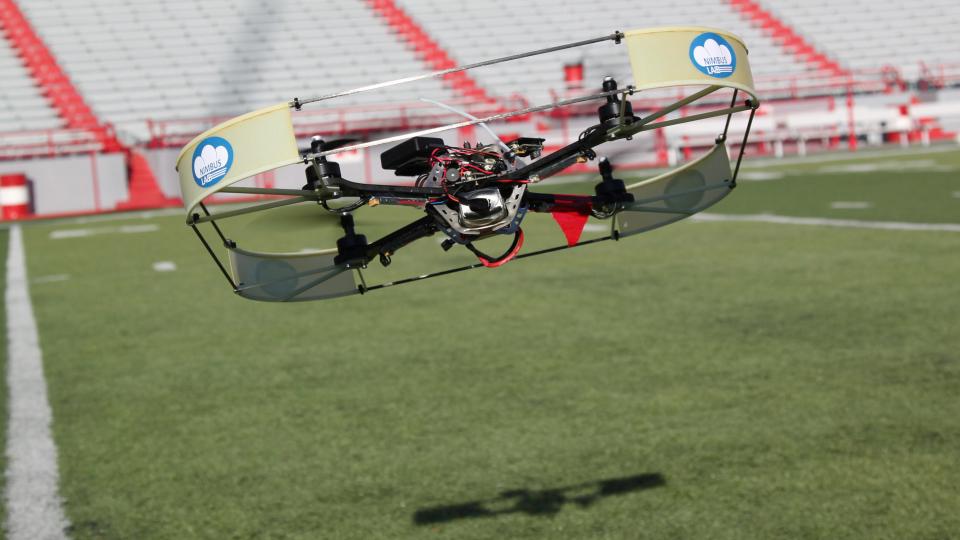 The University of Nebraska State Museum's "Sunday with a Scientist" program will take a closer look at flying robots — unmanned aerial vehicles. The program will take place from 1:30 to 4:30 p.m. Feb. 15 at Morrill Hall.

Carrick Detweiler and Sebastian Elbaum, both computer science and engineering faculty members, will showcase the cutting edge capabilities of aerial robots being developed in UNL's NIMBUS Lab.

Children and families can view live demonstrations of flying robots, build their own mini-paper helicopter and learn how quad-rotor robots are used in agronomy. The scientists will explain how these flying robots assist with collecting water samples, monitor crop growth and more.

"Sunday with a Scientist" is a series of presentations that highlight the work of scientists while educating children and families on a variety of topics related to science and natural history. Presenters share scientific information in a fun informal way through demonstrations, activities or by conducting science on site. "Sunday with a Scientist" takes place from 1:30-4:30 p.m. on the third Sunday of each month.

For more information on the program, including upcoming topics, go to http://www.museum.unl.edu.