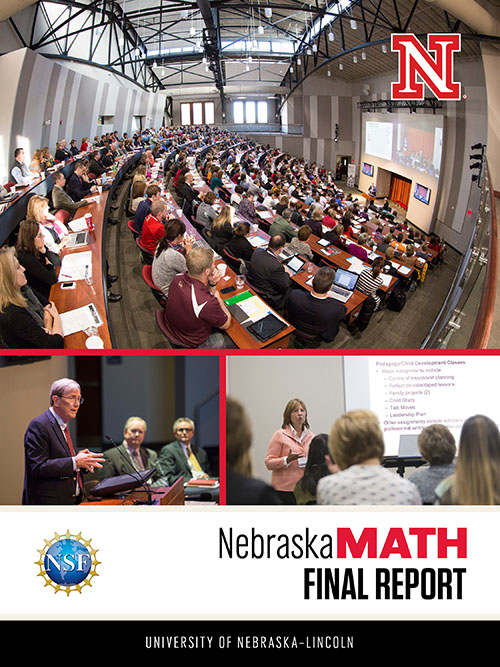 Over the past six years, the $9.3 million NSF-funded NebraskaMATH grant has impacted more than 700 teacher leaders across the state. The "NebraskaMATH Final Report," published in 2015, showcases the scope of the grant's three core programs, Primarily Math, New Teacher Network and Nebraska Algebra, as well as the programs that grew from them. All NebraskaMATH participants who completed a core program between 2010 and 2014 should have received the report in the mail and their names are listed in this report.

Funded by the National Science Foundation, NebraskaMATH thanks not only the NSF for its support, but also the many teachers who have taken our courses and have gone back into their classrooms dedicated to the young people of Nebraska. It's been an inspiration to collaborate with all of you.

Download a copy of the final report by clicking on the image of the report on our website, http://scimath.unl.edu. If you would like to receive additional hard copies in the mail, please let us know by June 15.