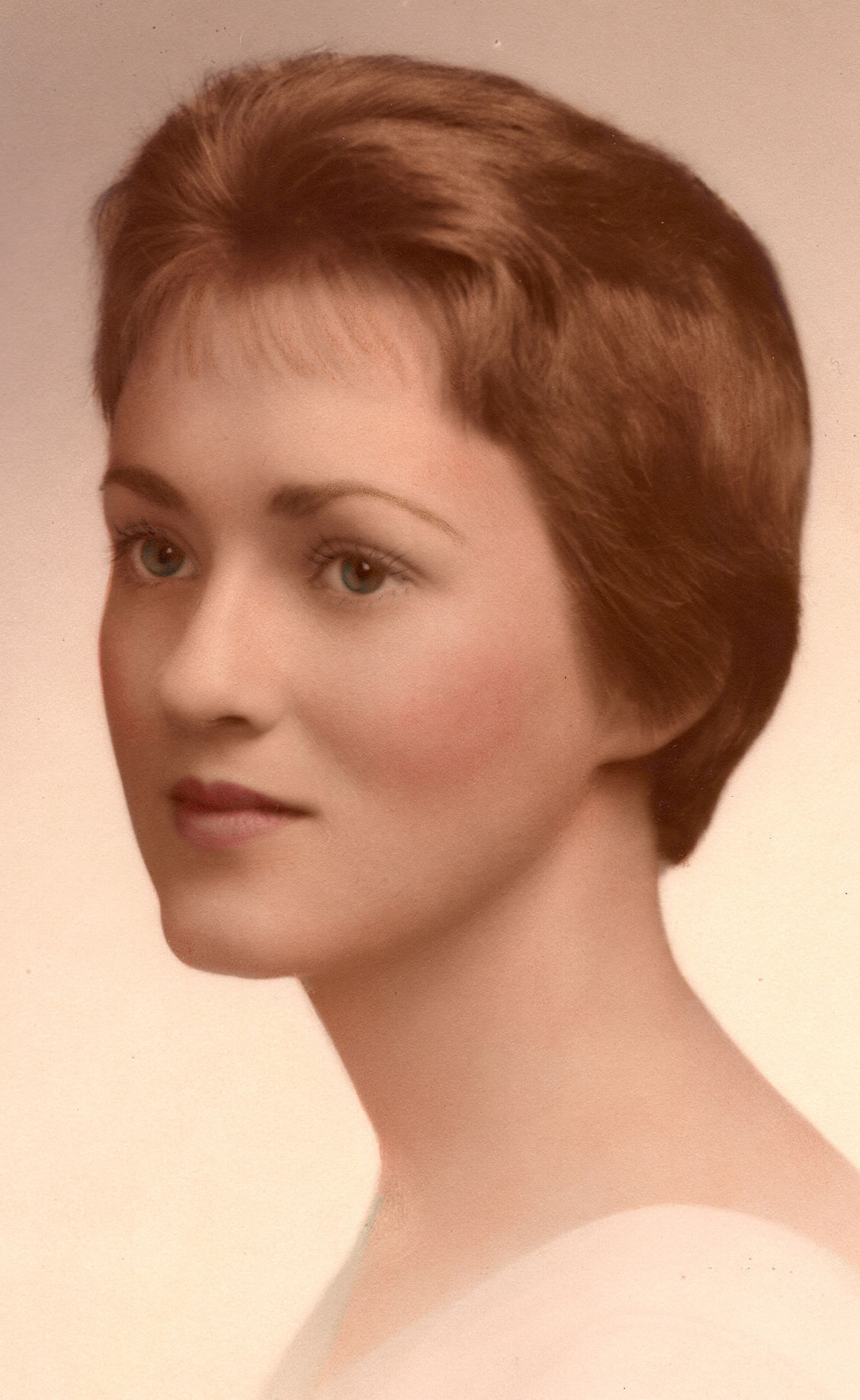 Math in the Middle instructor Patience Oaks Fisher (nee Oliver) was born in Damariscotta, Maine, on Jan. 14, 1939, and died in Lincoln on Jan. 5, 2017, under kind and compassionate care at Bryan Medical Center. She wed James Ernest Fisher, Jr. in 1961 in Waterville, Maine.

Patience's remains will return to her home state of Maine. The family will receive friends from 3-5 p.m. on Wednesday, Jan. 11, at Butherus Maser and Love Funeral Home, 4040 A St, Lincoln. http://www.bmlfh.com.

Patience graduated from Maine's Colby College in 1961, and in 1971, she earned one of UNL's first two M.A.s in mathematics teaching. At Lincoln High School, she at once became LPS's original computer teacher and later sponsored the math and computer clubs. The next decade she was elected president of the Nebraska Association (K-12, college) of Teachers of Mathematics.

In 1985, Patience received Nebraska's Presidential award for math teaching. In 1989, Governor Kay Orr commissioned Patience an admiral in the Great Navy of the State of Nebraska. Previously, Patience had been to sea canoeing off-coast Maine islands.

Patience family-hiked and backpacked the Appalachian Trail's northernmost section in Maine, Colorado's Rocky Mountains, British Columbia's Coastal Range, and most challenging, B.C.'s Black Tusk Country.

Post-LPS service, Patience took a UNL Ph.D., her dissertation on the subject of making math attract math-shy young women, upon which topic she was a much-sought advisor. She then joined UNL's curriculum and -instruction faculty, receiving in 1999 C&I's Lifetime Achievement Award. After retiring in 2013, she enrolled in UNL's Lifelong Learning courses, and upon death, she was preparing to teach in this program.

As a 10-year-old, Patience had been Maine's first open heart surgery patient. She has always blazed trails with her family, friends, and profession, stepping forward purposefully with her wry smile and wonderful heart.

Memorials to All Girls All Math (AGAM) https://nufoundation.org/donate?fundId=01140010 . UNL offers the AGAM week-long summer camp to stimulate, encourage and support high school girls as they develop mathematical ability and interest.

Patience raised three sons who graduated from Lincoln high schools: Michael (Nancy), Jonathan (Gretchen), and Matthew (Alexandria), who reside now in California, Missouri, and Maine, respectively. She was preceded in death by her sister, Betty Jean O'Dell and her brothers, David and Palmer. She is survived by her husband, James; her sister, Mary Jane; her three sons; and her beloved grandchildren, Ian, Emily, Sean, Nicholas, Aaron, Oliver, Gordon, Eleanor, Caledonia, and Ambrose.