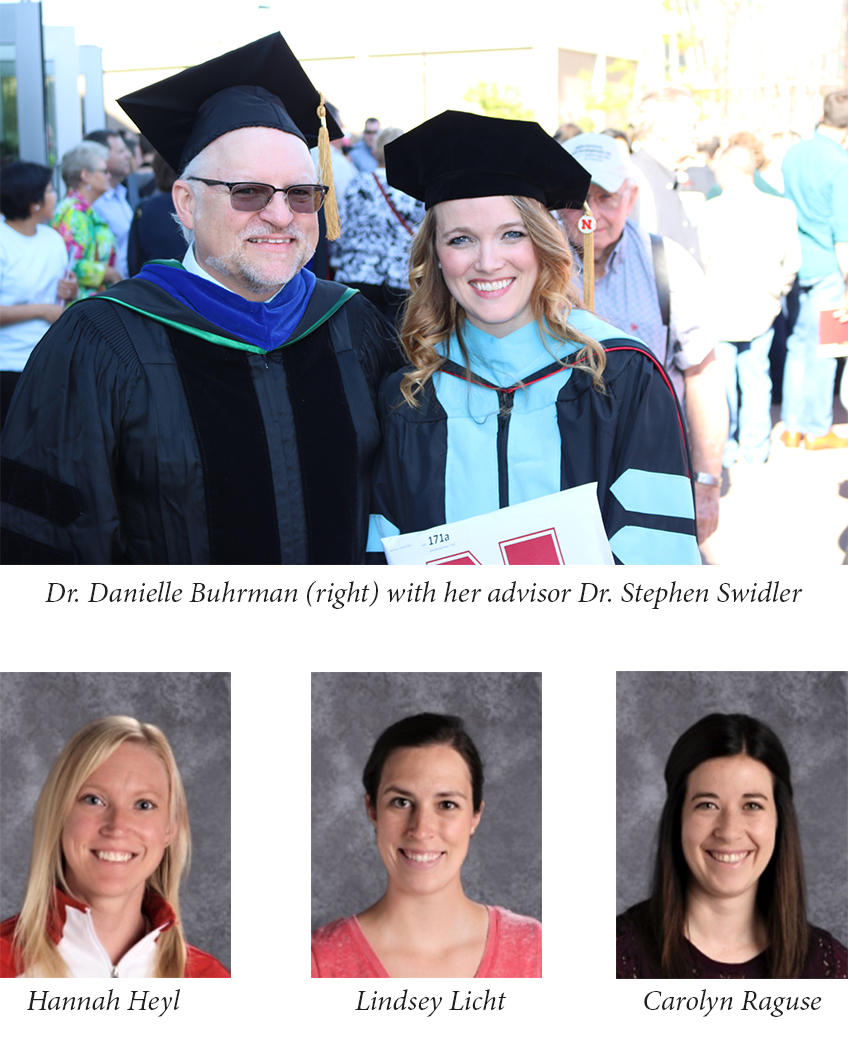 Congratulations to our NebraskaMATH doctoral graduate, Danielle Buhrman, and three Primarily Math teachers who earned master's degrees from the University of Nebraska-Lincoln on May 5, 2017, in part as a result of their participation in the UNL-LPS Partnership, NebraskaMATH/Noyce and the Nebraska Math and Science Summer Institutes.

Buhrman, who completed Nebraska Algebra through NebraskaMATH and was a NebraskaNOYCE Master Teacher, earned her Ed.D. in Educational Studies. Dr. Buhrman is a math teacher at Grand Island Senior High. Her adviser was Dr. Stephen Swidler.

These elementary teachers who participated in the Lincoln Public Schools cohort of Primarily Math from 2014-15 received a Master of Arts degree from the Department of Teaching, Learning and Teacher Education: Hannah Heyl (Prescott Elementary), Lindsey Licht (Prescott Elementary) and Carolyn Raguse, Wysong Elementary (formerly Prescott Elementary).

We are proud of their accomplishments!