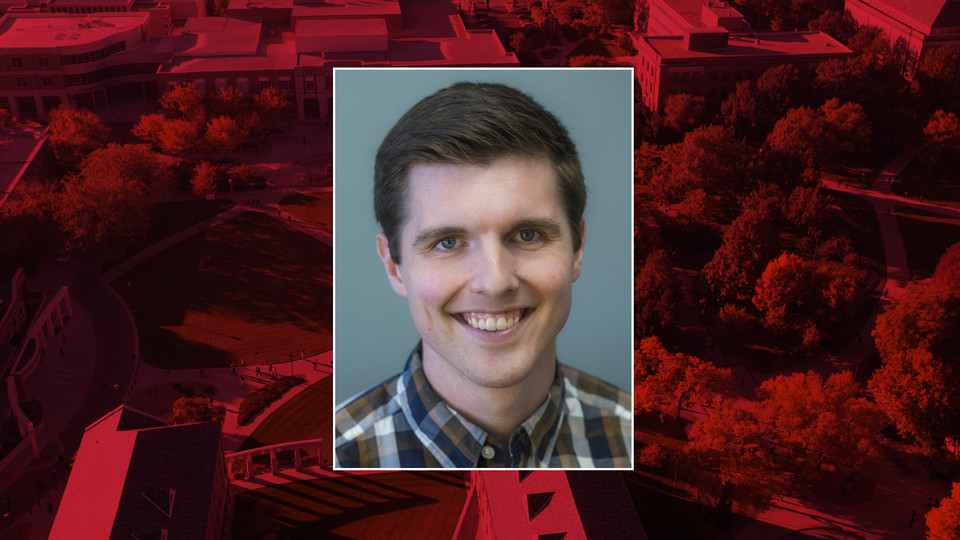 by Brad Stauffer | Education and Human Sciences

The ink is barely dry on his degree, yet Connor Bohlken is already off on a new career adventure.

After earning a master's degree in mathematics education from the University of Nebraska–Lincoln, Bohlken is now one of 34 early career educators nationwide taking part in the Knowles Teacher Initiative. Through the award, Bohlken will begin his teaching career at Denver School of Science and Technology — Stapleton High School in Denver, Colorado.

The teaching fellows program is reserved for exceptional high school science and math teachers. The five-year fellowship is designed to assist and sustain new teachers in math and science through leadership development, practitioner inquiry and community building.

"I anticipate that this fellowship will have significant focus on classroom teaching and will help me to continue honing and developing my craft and becoming the best teacher I can be," Bohlken said. "I am hoping that the experience will help me to recognize additional strategies I can use to help all students get a high-quality math education. I am always ready to learn ways of more effectively teaching my future students."

Throughout the five-year program, fellows receive mentoring from experienced teachers from the Knowles program staff. Mentors check in regularly to talk about instruction, challenges and dilemmas, and to provide encouragement. These veteran teachers also observe the fellows, virtually or in person, to teach and coach them toward improvement.

"I am most excited about the fact that I will have a mentor figure in the organization that can act as a sounding board for certain teaching situations that will arise or could point me in the right direction when needed," Bohlken said. "I am still a little nervous about getting my own classroom, so having someone that can play that supporting role certainly makes me feel more at ease— even though they would be helping from a distance."

Bohlken is also looking forward to engaging with a cohort of fellows for the next five years. He knows that attrition rates of teachers are high and he looks forward to being a part of a community of highly qualified professionals that stay connected to effective teaching strategies.

This summer, Bohlken has attended a Knowles fellow orientation in New Jersey and a meeting in Philadelphia.

"It has been awesome to get to know the group of people I will be learning with over the next several years, and I appreciate the valuable insight that many of them have," Bohlken said. "The experience has been incredibly positive so far, and I look forward to the years to come."

Stapleton High School is one of 14 Denver-area schools that have aligned to create a network focused on teaching in science, technology, engineering and mathematics fields. Bohlken will teach ninth grade math at Stapleton.

Bohlken is a Syracuse, Nebraska, native. He earned undergraduate degrees from Nebraska Wesleyan University. He also spent more than a year as a mentor in Lincoln Public Schools' gifted program before pursuing his teaching degree at Nebraska.

The Knowles Teaching Initiative was started by Janet H. and C. Harry Knowles in 1999 to increase the number of high-quality teachers and improve math and science education in the United States. Since the program began, more than 300 Knowles Teaching Fellowships have been awarded. Those fellows are building a nationwide network of teachers who are focused on leading STEM education and building the nation's capacity to compete internationally in STEM fields.