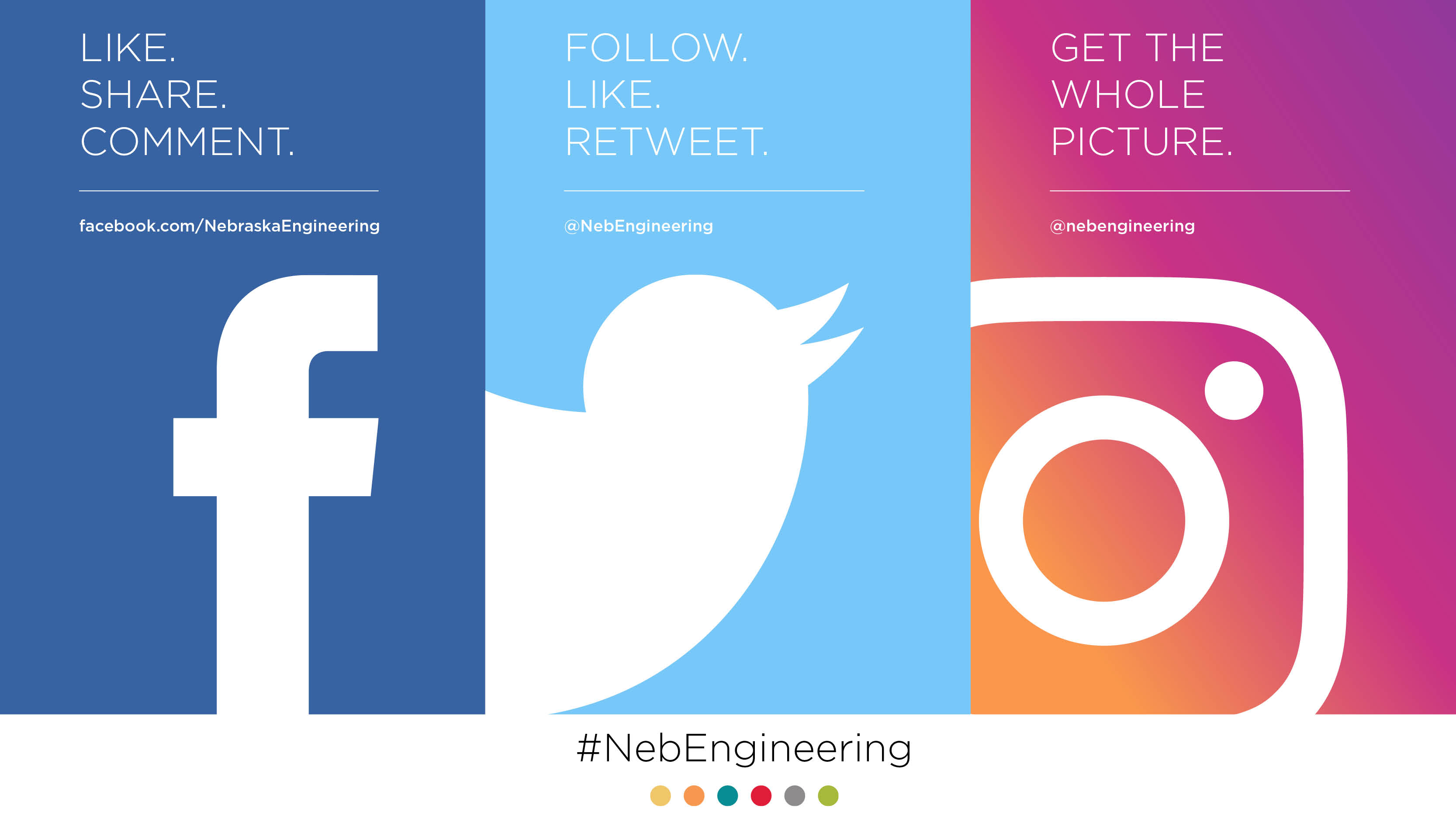 The Nebraska Engineering experience is one we all have, but it's unique for each of us. The College of Engineering tries to share as many facets of that experience as is possible through its social media platforms, but it's your input that is needed to make it complete.

Show us the daily life of a Nebraska Engineering student with your as-it-happens, behind-the-scenes and memorable-moments photos, along with selfies and anything else that helps to define your experience. Please share your photos and videos by using #NebEngineering or mentioning us in your posts.

Our pages can be found on the following platforms:

* TWITTER: @nebengineering

* FACEBOOK: facebook.com/NebraskaEngineering (University of Nebraska-Lincoln College of Engineering @NebraskaEngineering)

* INSTAGRAM: @nebengineering

* LINKEDIN: search for University of Nebraska College of Engineering

Please give our pages a follow so you can keep up with more of the Nebraska Engineering experience.
More details at: https://engineering.unl.edu