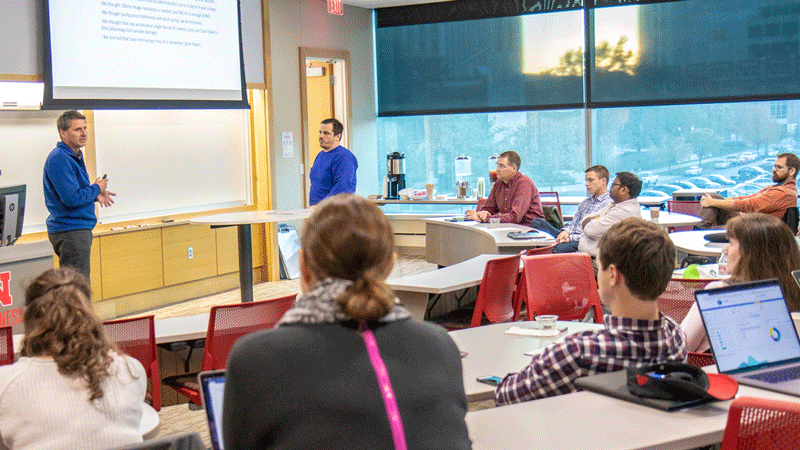 July 19 and July 21, 2022 | Conference Center, Nebraska Innovation Campus

Registration is open for the NUtech Ventures summer workshop, From Idea to Startup, a training and networking opportunity designed to help participants think through a range of topics related to starting a company.

The workshop is July 19 and July 21 at the Nebraska Innovation Campus Conference Center. It is open to faculty, staff, postdocs and students. Participants are required to attend both days. Registration is available on the
NUtech Ventures website.

The workshop topics will include idea validation, entity formation and funding a startup. Founders also will share the personal aspects of the startup journey, including lessons learned and mistakes made. Guest speakers will share how they've leveraged business accelerator programs and other structured support networks.

Participants will have opportunities to create a quick pitch or presentation about their ideas, plus develop networks within the local entrepreneurship support ecosystem.

Startup workshop speakers and panelists:

Vishal Singh, CEO and founder of Quantified Ag, now part of Merck Animal Health;

Carrick Detweiler, CEO of Drone Amplified and Susan J. Rosowski Professor, School of Computing at the University of Nebraska-Lincoln;

Karthika Perumal, partner, Womble Bond Dickinson (United States);

Ben Williamson, principal and general counsel, Invest Nebraska;

Scott Henderson, Managing Principal, NMotion, Nebraska's premier startup accelerator;

Bart Dillashaw, representing Nebraska Angels; and

Kate Engel, director of strategic partnerships and communication, Nebraska Innovation Campus.