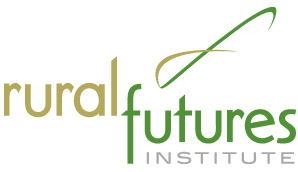 The 2013 Rural Futures Conference, set for Nov. 3-5, aims to build on last year's inaugural conference by getting rural communities more engaged through a variety of activities that seek to build and strengthen partnerships between them and University of Nebraska faculty.

Registration opens Sept. 1 at ruralfutures.nebraska.edu/conference for the conference that is hosted by the University of Nebraska's Rural Futures Institute. The conference will take place at The Cornhusker, A Marriott Hotel, in Lincoln.

The conference theme, Beyond Boundaries, is meant to encourage participants to step beyond typical boundaries and work together to create positive rural futures. The conference will bring together people from all walks of life to celebrate the importance of rural and create energy and enthusiasm for new and innovative ways to address complex opportunities and challenges that affect rural people and places.

Last year's conference drew about 475 participants to begin a conversation about how to create knowledge and action resulting in resilient and sustainable communities. Many of those participants were faculty from NU and other universities; this year, organizers hope to get more community representatives and non-university partners to attend as RFI's vision emphasizes partnerships between community leaders, business and industry and the university.

The conference will begin Sunday evening, Nov. 3, with Clay Jenkinson, who portrays Thomas Jefferson and who will offer Jefferson's thoughts about boundaries and the new world. Registered participants may bring along a spouse or other guest at no charge to the evening's performance.

The conference's Nov. 4 schedule includes a welcome from NU President James B. Milliken, an update on the RFI's activities and a keynote presentation titled "Innovating Beyond Boundaries" by Tom Koulopoulos, author and founder of Delphi Group, a Boston-based think tank.

The Nov. 5 schedule will include a panel discussion by young leaders from rural communities, followed by concurrent tracks that focus on land use, civic engagement, young leader attraction and retention, extension and innovative approaches to rural health. There also will be an open space track to allow conference participants to propose and lead discussions about topics not specifically addressed on the conference agenda.

Secretary of Agriculture Tom Vilsack has been invited to speak on strengthening rural partnerships at the close of the conference.

Also, a number of new opportunities are planned to engage participants, with submission deadlines fast approaching:
-- Community Questions: Communities of place or interest are invited to pose questions that stimulate collaboration or potential research opportunities. These could come from traditional communities or regions, as well as groups with a common interest, such as ranch families, young professionals, or rural firefighters. Questions will be reviewed, with selected questions featured at the conference. Communities whose questions are selected will get three free registrations to the conference. Submission deadline: Sept. 25.
-- Quick Pitch Spotlight: Conference participants will "rapid fire" their "big ideas" about rural people and places. Those ideas could serve as the foundation for an RFI grant or project. Judges will choose the top two pitches, and the winners will receive a prize and free registration to the next Rural Futures Conference. Deadline for a description is Oct. 1 and concepts to be presented at the conference will be chosen by Oct. 18.
-- Faculty and Partner Poster Session: Participants display current work or research relevant to the rural future. Abstracts due Sept. 27. (A division for graduate and undergraduate students will also be held. Check the website for competition details.)

Complete details on these activities and the entire conference agenda are available at ruralfutures.nebraska.edu/conference.

Registration costs $150, but a discounted rate of $40 will be offered to high school and college students.


More details at: http://go.unl.edu/org