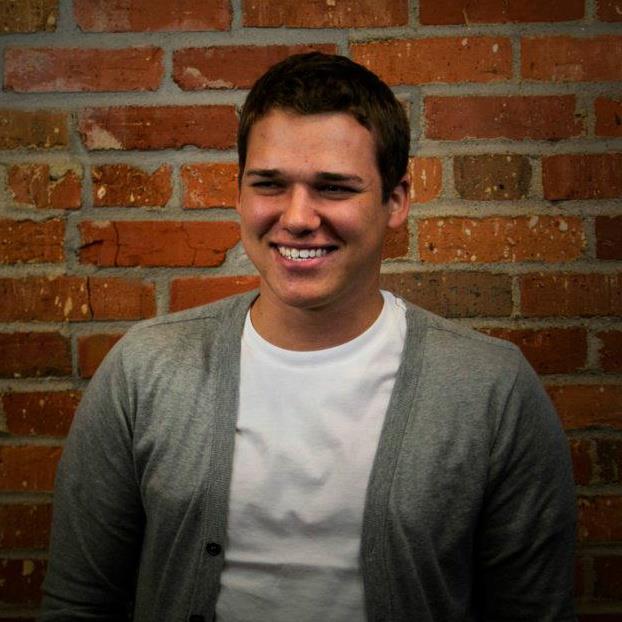 A 2011 advertising/public relations graduate of UNL is one of five winners of "The Big Ad Gig." Alex McAreavey will receive a 30-day paid freelance position at a top advertising agency, Atmosphere Proximity.

"The Big Ad Gig" is part of Advertising Week, an event held annually in New York City. It began Monday, Oct. 1, and ends this Friday.

This is the first time a University of Nebraska–Lincoln graduate has won "The Big Ad Gig" and best overall campaign.

"Getting in the final eight for the 'Big Ad Gig' was a humbling experience, but winning it is something else entirely," said McAreavey. "I can't wait to start working for some great clients with my new pals at Atmosphere Proximity."

McAreavey said that when he was named a semi-finalist, he received a brief for an anti-bullying social media campaign run by the Ad Council. He was given 10 days to create a strategy and execution to deliver a four-minute presentation.

McAreavey presented to the Ad Council in front of the panel of judges and a live audience. New York Times advertising columnist Stuart Elliott moderated the event.

Because McAreavey's campaign was judged the best overall, the Ad Council will run it with advertising space donated by Microsoft.

To reach the final round of the competition, McAreavey had to submit a portfolio of his work and answer a randomly selected interview question in 60 seconds in one take. McAreavey earned enough likes from a video poll to guarantee him a spot in the top eight.

Associate professor of advertising Amy Struthers said, "McAreavey's selection by a group of ad professionals as the winner places him in the enviable position of having agencies fight over hiring him. It is a testament once again to the national leadership our program has created."

During his years at the College of Journalism and Mass Communications, McAreavey was a member of Jacht, the student ad agency, and a member of the 2011 National Student Advertising Competition team that finished first in the district competition.

The five finalists will work as art directors and copywriters. McAreavey will serve as an art director.

ABOUT ADVERTISING WEEK
Advertising Week's mission is to consistently give brands, agencies, leaders and individuals the opportunity to inspire the industry and provide networking opportunities. Connections made from Advertising Week have evolved into long-term business relationships today. Since 2004, Advertising Week is the largest gathering of advertising and media professionals in the world. The week-long event attract students, educators, well-known executives and celebrities.


More details at: http://go.unl.edu/fwy