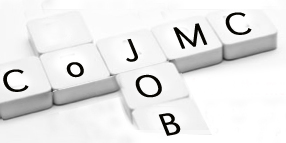 Student Involvement is a great place to work! You'll meet new friends, make an impact on your campus, and develop your professional skills. Working on-campus is convenient and working for Student Involvement is the ultimate involvement opportunity.

Whether you're interested in developing your leadership skills, working with student organizations, programming events, supporting volunteer work in the community, working on gender issues, making the campus a better place for the LGBTQA community, or getting practical experience in web development, graphic design, or marketing, Student Involvement is the place for you. We offer convenient hours, a student-focused work environment, and an excellent resume building experience. All that and you earn a paycheck, too!

STUDENT INVOLVEMENT
UNIVERSITY OF NEBRASKA-LINCOLN
SI Content Area: Student Involvement Information Strategies
Job Title: Graphic Designer
Hours Per Week: 10 - 15
Position Reports to: Mike Jackson
Work Location: 200 Nebraska Union
Pay Per Hour: $7.25
Position is available: Now and 2013-14 Academic Year
Basic Function: Design and generate print-ready or web-ready marketing materials for the promotion of
Student Involvement, Nebraska Unions, OASIS and Recognized Student Organization events and
programs.
Student Involvement Responsibilities 10%
1. Participate as an active staff member in all Student Involvement training, orientation, and staff
development meetings, programs and committees.
2. Assist in the development of collaborative projects across other SI content areas whenever possible.
3. Assist in the development of collaborative projects with other campus offices/ departments/divisions as
opportunities arise to help achieve the goals and mission of Student Involvement.
4. Assist students and other customers of Student Involvement as needed.
Content Area Responsibilities 90%
1. Create designs and artwork based on internal client needs and specifications.
2. Generate print/web-ready artwork within specified deadlines.
3. Maintain a data and print archive of projects.
4. Work within a team setting to create promotional materials that are effective for college students.
Special Qualifications (undergraduate positions only):
1. Proficiency in CS5 and similar software.
2. Experience in graphic design.
3. Ability to work with a team.