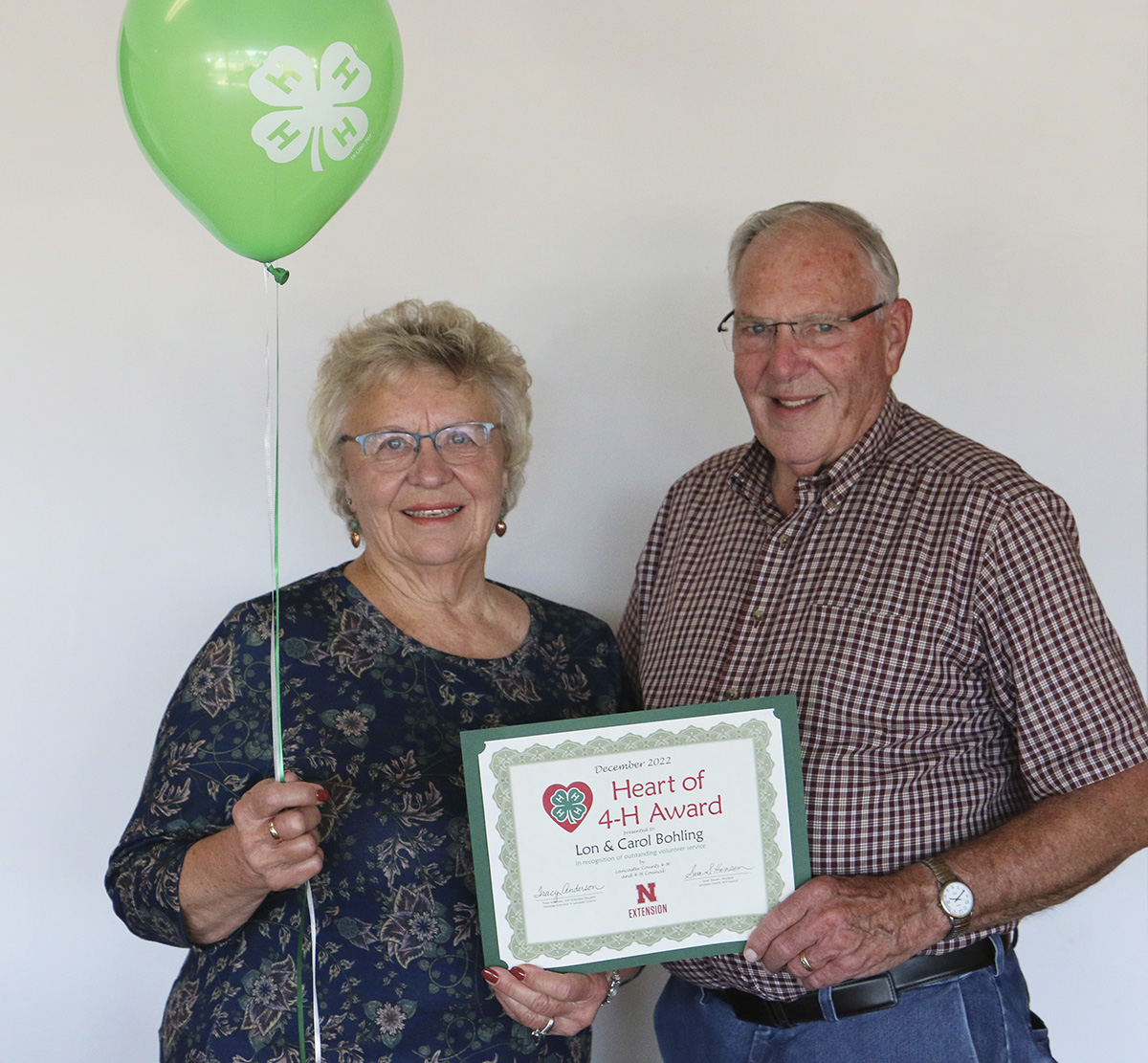 Lancaster County 4-H is proud to announce Lon and Carol Bohling of North Bend as winner of the December "Heart of 4-H Award" in recognition of outstanding volunteer service.

They have volunteered with 4-H for over 40 years! In Dodge County, Carol was a 20-year club leader, and they both served on 4-H Council and in various other roles. In Lancaster County, they have helped for 10 years in a variety of ways:
• Leading project activities and assisting with community service projects for the Clever Clovers 4-H club.
• Helping staff shifts at Lancaster County 4-H Council's food stand at the Lancaster County Super Fair.
• Working with Lancaster County 4-H Council's Chicken Dinner and Silent Auction fundraisers at Super Fair.

Lon and Carol said, "We love seeing the potential in each child. 4-H gives them the opportunity to grow and learn life skills. It is rewarding to see them progress through projects and enhance their skills. Our favorite experience is seeing the excitement of a 4-H'er when they succeed at a project and are awarded a ribbon at the county fair or a contest. We grew up in a 4-H family and are giving back what someone provided for us. Carol's mother and dad were each 4-H leaders."

They are parents of Lancaster County 4-H Council's current president, Sara Hansen, and grandparents of two members of the Clever Clovers club.

Lancaster County 4-H thanks Lon and Carol for donating their time and talents. People like them are indeed the heart of 4-H!