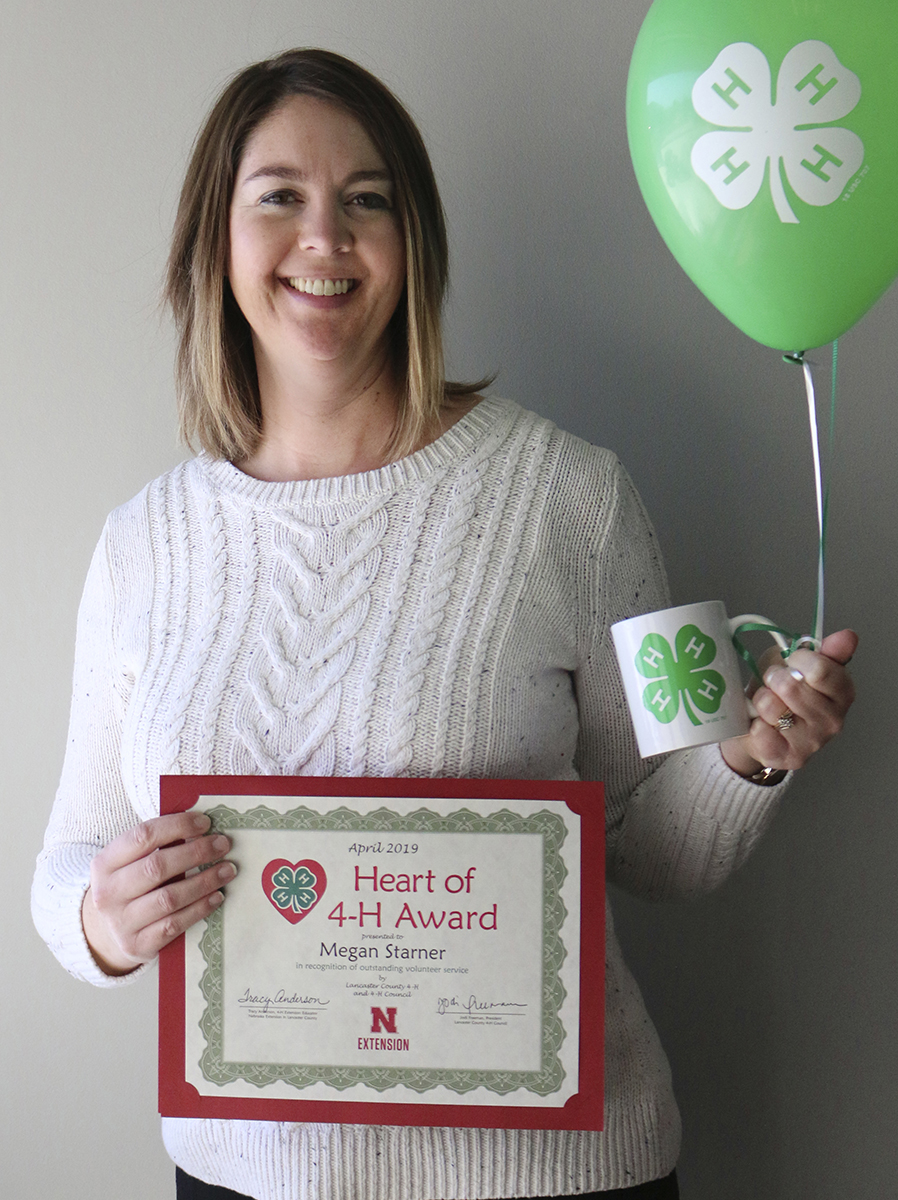 Lancaster County 4-H is proud to announce Megan Starner of Bennet as winner of the April "Heart of 4-H Award" in recognition of outstanding volunteer service.

Megan is a parent volunteer with the Esprit de Corps Horse Dressage 4-H club and member of 4-H Horse Volunteers in Program Service (VIPS) committee. About five years ago, she took on the role of coordinating the annual Spring Fling Dressage Schooling Show which raises funds for the 4-H horse program. Three years ago, Megan became superintendent of the 4-H Horse Dressage Show at the Lancaster County Super Fair, with the assistance of the rest of the club.

"I like being a 4-H volunteer because, in coordinating shows, I help bring in extra funds for the horse program to be able to offer extra incentives for the kids whether it be awards for time they put in with their horses, or educational opportunities," Megan says. "I enjoy the kids, parents, leaders, Extension staff and exhibitors who are all part of 4-H. I also enjoy being able to help in some small way, and seeing how that shapes these kids and their futures is pretty exciting."

Lancaster County 4-H thanks Megan for donating her time and talents. People like her are indeed the heart of 4-H!