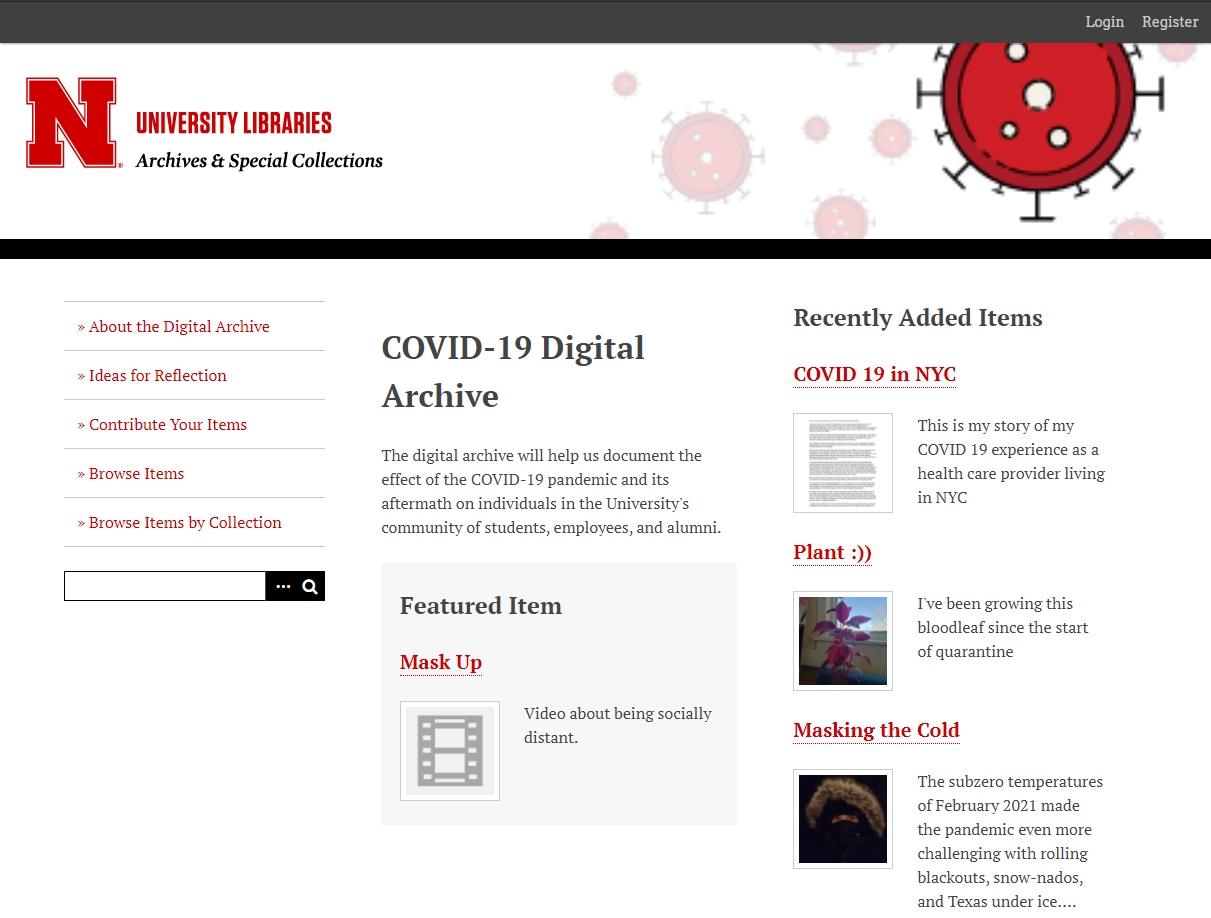 Archives & Special Collections preserves and shares the University of Nebraska-Lincoln's history and they need the Nebraska community's help to build a new digital archive about the COVID-19 pandemic. The Archives is asking for your stories, social media posts, photographs, and more. The COVID-19 Digital Archive will document the effect of the COVID-19 pandemic and its aftermath on individuals in the University's community of students, employees, and alumni.

Firsthand accounts of lived experiences become primary sources crucial for understanding our history. By collecting stories from a range of viewpoints, Archives & Special Collections aims to provide a more complete picture of the University of Nebraska and, for this project, the COVID-19 pandemic's impact on our community.

You can share what you experience or serve as a witness sharing your observations of the past year. We have also provided some questions for reflection to help you describe your experiences. It is easy to donate and upload your digital materials. Archives staff will review everything donated before it is made available to the public.

To get started and see what has already been uploaded by others, visit: https://covid19-unlhistory.unl.edu/.
Contact Traci Robison, Outreach Archivist, at trobison2@unl.edu with any questions.


More details at: https://covid19-unlhistory.unl.edu/