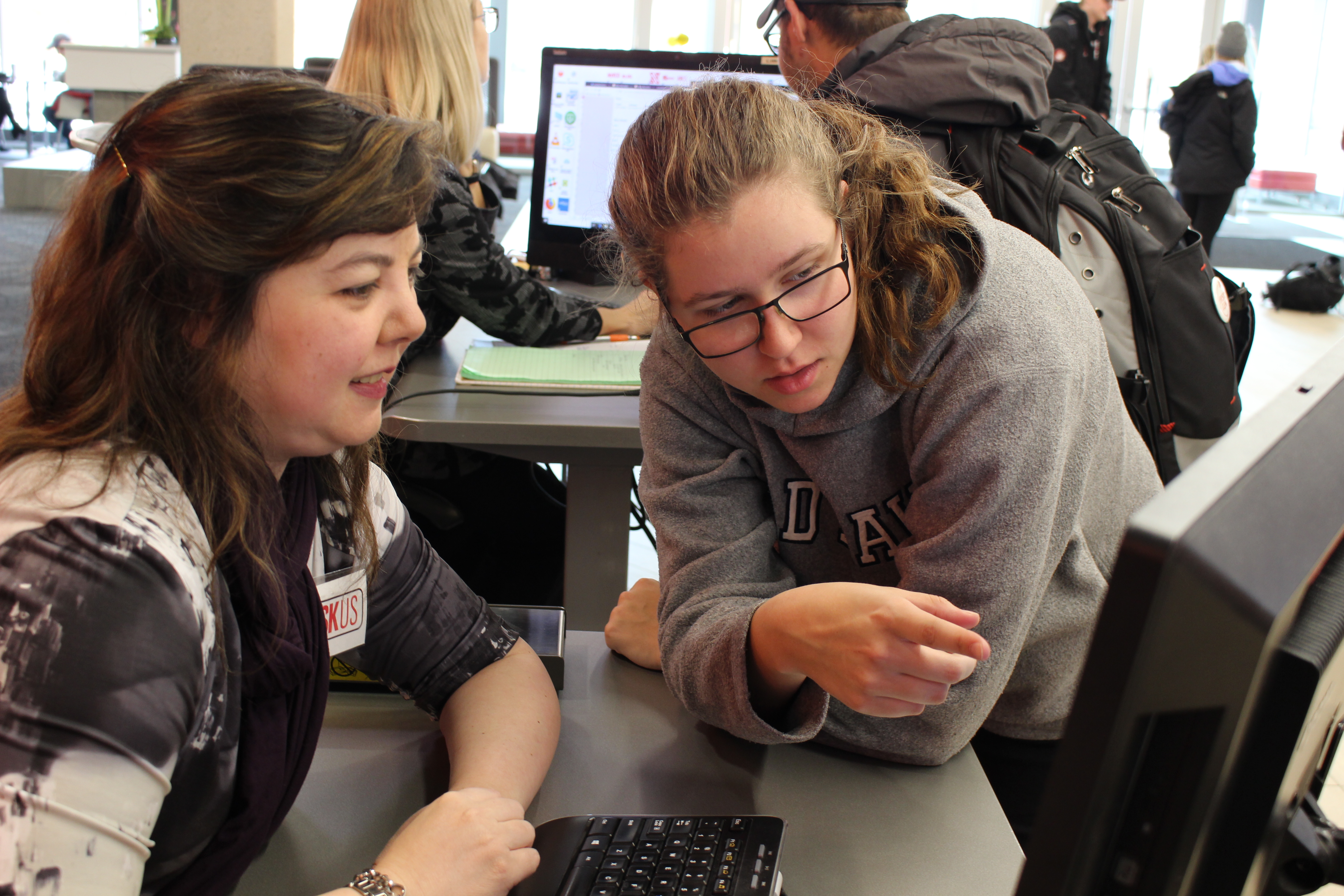 To kick off the Fall 2021 semester, we are highlighting five ways faculty and staff in the University Libraries can partner with you to support your teaching and your students' learning.

Strengthen Students' Information Literacy & Research Skills

Librarians can work with you to develop assignments, learning objects and experiences, units, entire courses, and curricular sequences that advance the critical, ethical, and equitable access, use, and creation of information. Consult with us to get started.

Add a Librarian to Your Canvas Course
Add a "Course Librarian" in your Canvas course shell and provide your students a convenient and direct connection to a librarian for consultation. Librarians will also work with you to create customized research guides to embed within your Canvas courses. Find your librarian by subject specialty.

Integrate Online Tutorials & Customized Content
Build your students' research skills with our online tutorials and resources. that cover topics such as how to use the Libraries Quick Search, starting your research, finding and evaluating sources. We can work with you to integrate these materials into Canvas or develop customized content for your students.

Find, Connect, and Access Resources
UNL Libraries provide licensed content (books, book chapters, journal articles, DVDs and streaming video) for use in your courses. Library staff can help you locate and make materials available online through Canvas or at one of the designated Libraries ASKus locations. Contact us to place materials on Reserve.

Incorporate Digital Equipment & Technology
Your students can borrow a wide range of digital equipment and accessories for their research, class assignments, projects, and presentations. Items such as large format scanners, 3D scanners, various cameras and One Button Studios located in the Adele Hall Learning Commons and the Dinsdale Family Learning Commons.

Contact your librarian to learn more about ways we can partner with you in the classroom, and to find support for your own research, too.

More details at: https://libraries.unl.edu/consult-with-us