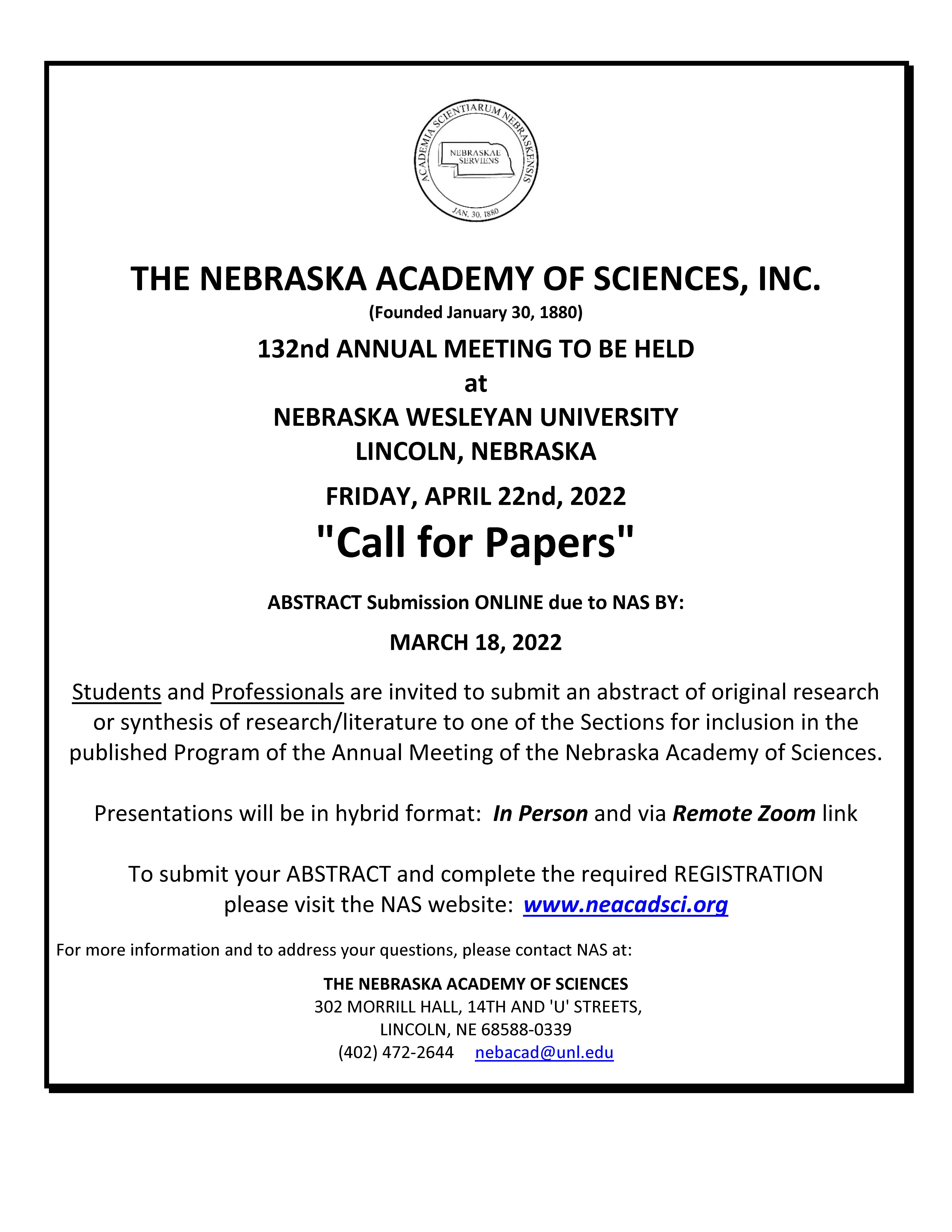 The Nebraska Academy of Sciences will host its 132nd Annual Meeting on April 22, 2022, at Nebraska Wesleyan University in Lincoln, Nebraska. The meeting will be a hybrid format with both in-person and remote-Zoom access for presentations and participation.

This Meeting provides an excellent opportunity for students, faculty, and scientists to share their research results with peers and colleagues across Nebraska. Concurrent sessions will host selected themes across a range of scientific disciplines. We especially invite college undergraduate and graduate students to present!

The deadline to submit an abstract and register as a presenter at neacadsci.org is March 18. Please follow prompts to Register and Upload your Abstract, and contact Chairs of discipline-focused NAS Sections or NAS Office nebacad@unl.edu with questions.

The Program Schedule and Abstracts will be available online and published in the Proceedings of the Nebraska Academy of Sciences.

On Friday, April 22, at 1 p.m., NAS President David Harwood will present the State of the Academy address followed at 1:30 by the 2022 Maiben Lecture presented by Dan Sitzman on the History of the Nebraska Academy of Sciences. There will be a brief NAS business meeting and the annual presentation of the Friend of Science Award.

We hope you will be able to join with other participants at the Nebraska Academy of Sciences Annual Meeting as we celebrate science education and active research in Nebraska.

Please contact nebacad@unl.edu with questions and visit neacadsci.org for more information.