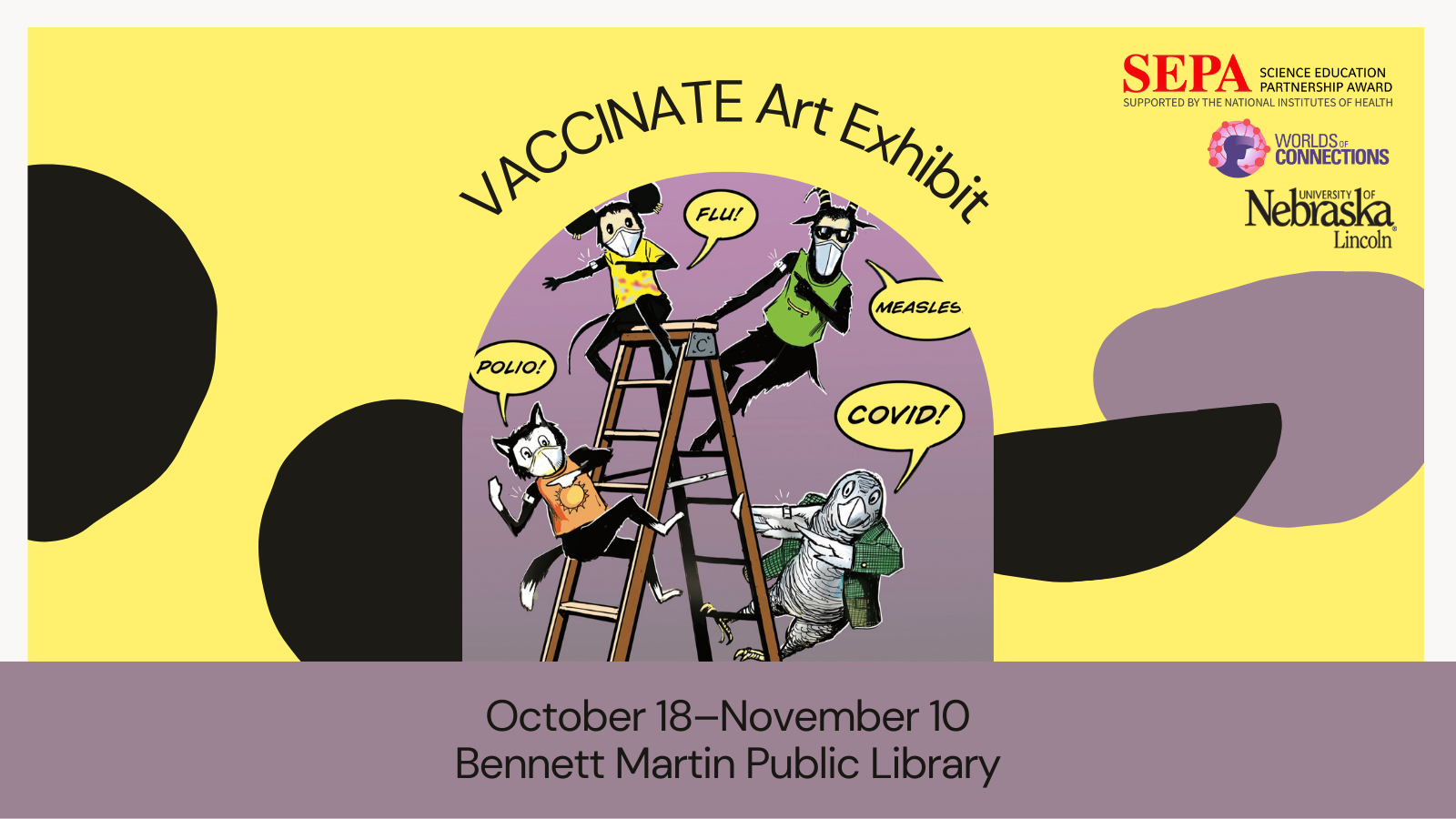 VACCINATE: Posters from the COVID-19 Pandemic, a public art exhibit featuring 46 posters promoting vaccination and/or vaccine acceptance, is now open at Bennet Martin Public Library in Lincoln.

This display is free and open to the public until Nov. 10, 2022. Bennett Martin Library is located at 36 S. 14th St. and is open Monday–Thursday from 10 a.m.–8 p.m., Friday–Saturday from 10 a.m.–6 p.m., and Sunday from noon–6 p.m.

For more information about the Vaccinate project, visit our COVID Vaccine Posters webpage. http://worldsofconnections.com/covid-vaccine-posters/

This event is supported by the Worlds of Connections SEPA (R25GM129836) at the University of Nebraska-Lincoln, funded by the National Institutes of Health: National Institute of General Medical Sciences. This content is solely the responsibility of the creators and does not necessarily represent the official views of the National Institutes of Health or the University of Nebraska.