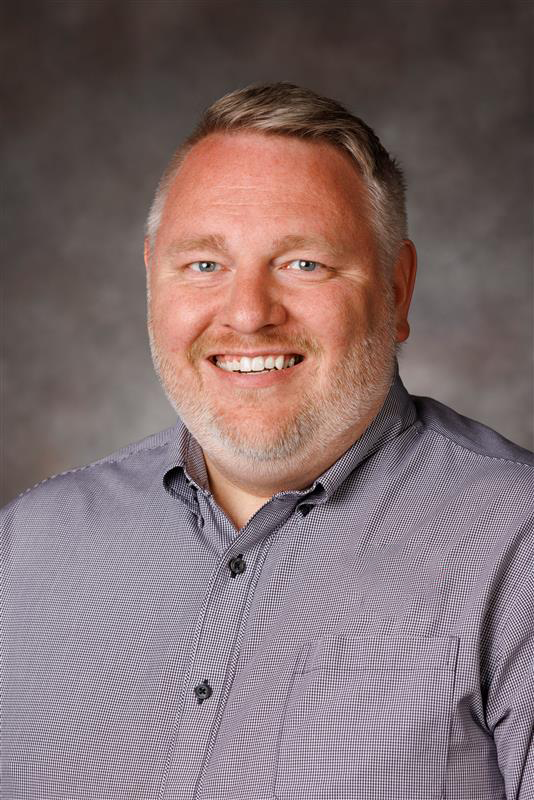 Michael (Mike) Bergland-Riese has joined the Center for Science, Mathematics and Computer Education, after working for the past 10 years with Nebraska Extension. In his new role, Mike will be serving as an Events and Outreach Specialist with the CSMCE, providing leadership and expertise in planning and delivering STEM-focused events.

Mike started his university experience as an undergraduate student, receiving his bachelor's degree in hospitality, restaurant, and tourism management back in 2010 from the University of Nebraska–Lincoln. He graduated with a focus on agritourism and a minor in leadership. After graduation, Mike went on to earn a Master of Arts in marketing, communications studies and advertising in 2012, also from UNL. While in graduate school, Mike worked as a graduate assistant in the State 4-H Office. His most notable accomplishment was implementing a new e-commerce platform to sell and deliver curriculum titles and Extension publications.

For the previous decade, Mike served as communications coordinator for Extension, providing leadership in communications and marketing statewide to Extension's 85 county offices and 500+ extension professionals. Some of his recent accomplishments include developing Extension disaster response communications, implementing and maintaining an event registration system, and developing and delivering Extension's yearly impact report. During Mike's time in Extension, he received the Chester I. Walter's "Extra Mile" Award (2019), the IANR Outstanding Employee Award (2019), and the University of Nebraska's Kudos Award (2022).

Additionally, Mike also serves as the inaugural co-chair for the Chancellor's Commission on the Status of Gender and Sexual Identities. The commission exists to advise the Chancellor of concerns and issues that exist on campus, provide a space for community and education to the LGBTQA+ community, and build partnerships with LGBTQA+ organizations in Lincoln and across the state such as OutNebraska and Star City Pride.

Outside of work, Mike enjoys spending time with his husband, Nick, and their two pets (cat and dog) along with friends and family. He is also an avid Lego collector and puzzler. Mike can often be found hosting a get-together, winning at trivia night, or watching a good movie.

Mike is excited to be starting this next chapter of life with the CSMCE and looks forward to new challenges and meeting new people.

Welcome, Mike!