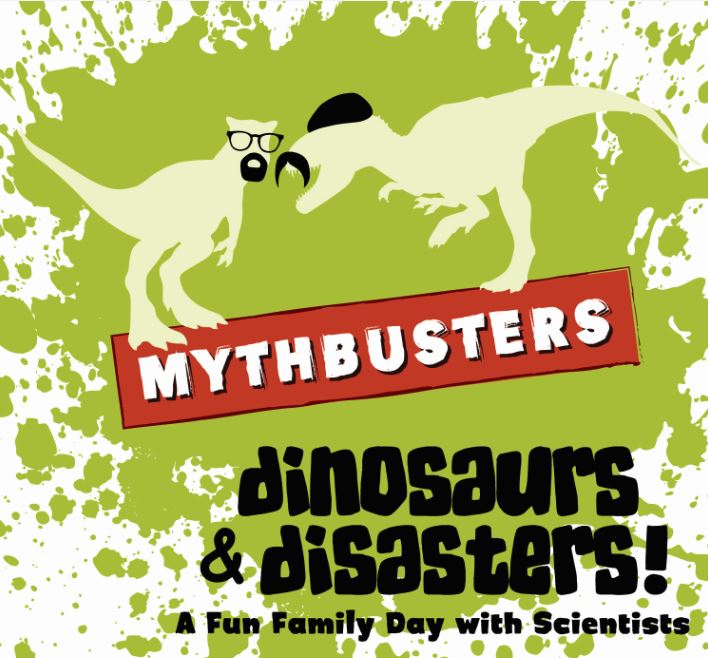 Fact or Fiction? Bust common myths about science during the 12th Annual Dinosaurs and Disasters event at Morrill Hall.

UNL scientists, graduate and undergraduate students will provide activities and demonstrations to help museum visitors better understand planet Earth. Visitors will bust common myths about natural history topics through hands-on activities. Visitors will learn about animals and their environments past and present, test their knowledge of the Earth's history, build a city to see if it can withstand a simulated earthquake, investigate the mini marvels in water that help the world in important ways, plus more. Guests are encouraged to bring a rock or fossil for scientists to identify.

Mueller Planetarium in Morrill Hall will present "Solar Superstorms" on the hour every hour 10:00am – 3:00pm. Show tickets are sold the day of the program in the Planetarium lobby.

Dinosaurs & Disasters 2016 – Mythbusters!
Saturday, February 6, 2016 | 9:30am – 4:30pm
Morrill Hall (14th and Vine Streets, UNL City Campus) http://museum.unl.edu/events/
Regular Museum Admission

Dinosaurs & Disasters is a partnership between the UNL Earth and Atmospheric Sciences Department and the University of Nebraska State Museum - Morrill Hall. Media support is provided by Channel 8 and the Lincoln Journal Star.