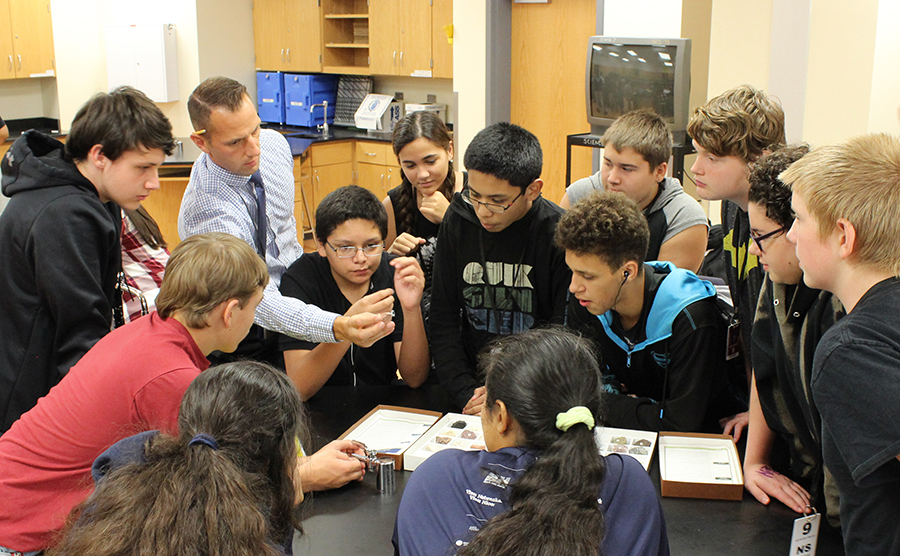 Are you considering a science-related career? Would you like to share your love of science with others? Maybe a teaching career is for you!

The University of Nebraska-Lincoln's Department of Teaching, Department of Learning and Teacher Education [http://cehs.unl.edu/tlte] has a program designed to help interested science professionals and graduates make the transition into science teaching. There is a shortage of qualified science teachers, especially in the physical and geo sciences, and in schools that serve diverse populations.

Learn more about the Master of Arts with an emphasis in science teaching (MAst) program [http://cehs.unl.edu/tlte/masters-degree-teaching-certification#MAst] and the NSF Robert Noyce Teacher Scholarship at an informational meeting on Monday, Nov. 14, 2016; Thursday, Dec. 8, 2016; or Wednesday, Jan. 18, 2017. All meetings are in HENZ 205 at 5:30 p.m.

The MAst program adds effective teaching skills to your expertise in science. The 14-month program recognizes your work in the sciences and accommodates your need to enter the teaching profession promptly. Additionally, the program offers extensive teaching experience with local master teachers that is thoroughly integrated with your education coursework.

The 2017 MAst cohort will graduate in August of 2018 with a Master of Arts degree and initial certification to teach secondary (grades 7-12) science. Students can apply for a NSF Robert Noyce Teacher Scholarship, which provides a $16,000 scholarship toward the cost of the 42-credit hour program. Scholarship awardees are required to teach for two years at a high-need school district. The funding is awarded on a competitive basis.

Please contact Aaron Musson (amusson2@unl.edu) with questions.