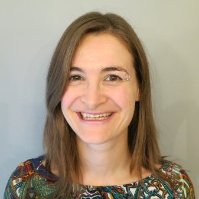 The next Astronomy Education Workshop organized by Nebraska's Dr. Kevin Lee is scheduled for Saturday, Oct. 6, 2018, in Jorgensen Hall at UNL. It will be a joint meeting with the Nebraska Chapter of the American Association of Physics Teachers.

Our keynote speaker will be citizen science expert Laura Trouille. Trouille is the Director of Citizen Science at the Adler Planetarium and co-I of the Zooniverse Project.

Nebraska's Greg Snow will also be delivering a presentation tentatively titled "LIGO and the Merger of Neutron Stars."

Check http://astro.unl.edu/workshops/ for more updates.