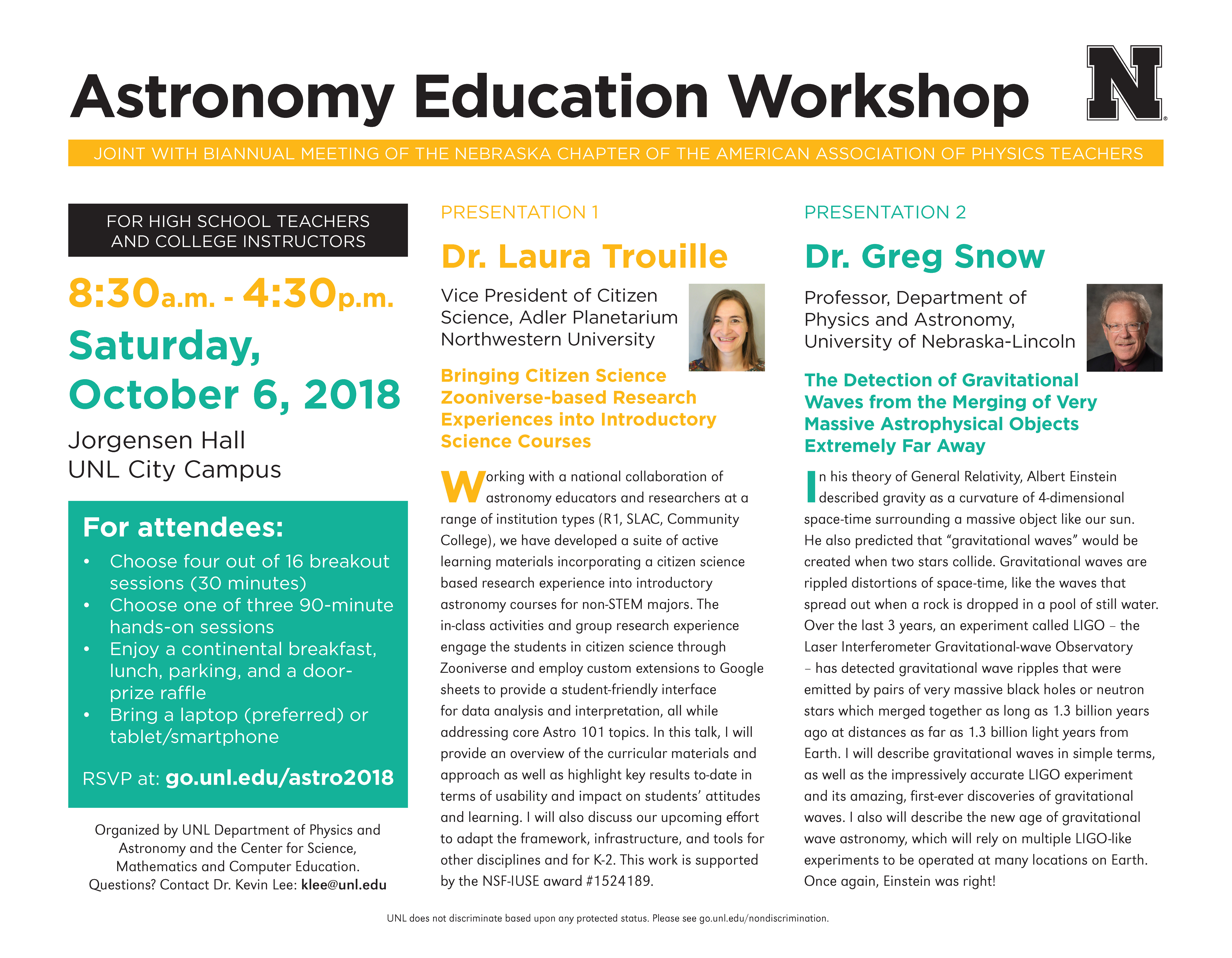 Registrations for the Astronomy Education Workshop are now being accepted. The workshop will be held at UNL on Saturday, Oct. 6. The Center for Science, Mathematics and Computer Education is thrilled to bring back this workshop after its hiatus since 2013 and to welcome back Dr. Kevin Lee from his post at the National Science Foundation. There is no cost to attend, and lunch and parking are provided; however, travel and lodging costs are the responsibility of the attendees.

Dr. Laura Trouille, vice president of Citizen Science at Adler Planetarium, Northwestern University, and Dr. Greg Snow, professor of physics and astronomy at UNL, will be the workshop's keynote speakers. To RSVP, fill out this Google form: http://go.unl.edu/astro2018.

Also, you are encouraged to attend Dr. Trouille's free, public Ruckman Lecture on campus Friday evening. Her talk, "Unlocking Data through Zooniverse," will be held at 7:30 p.m. Friday, Oct. 5, in the Union Auditorium on UNL's City Campus.