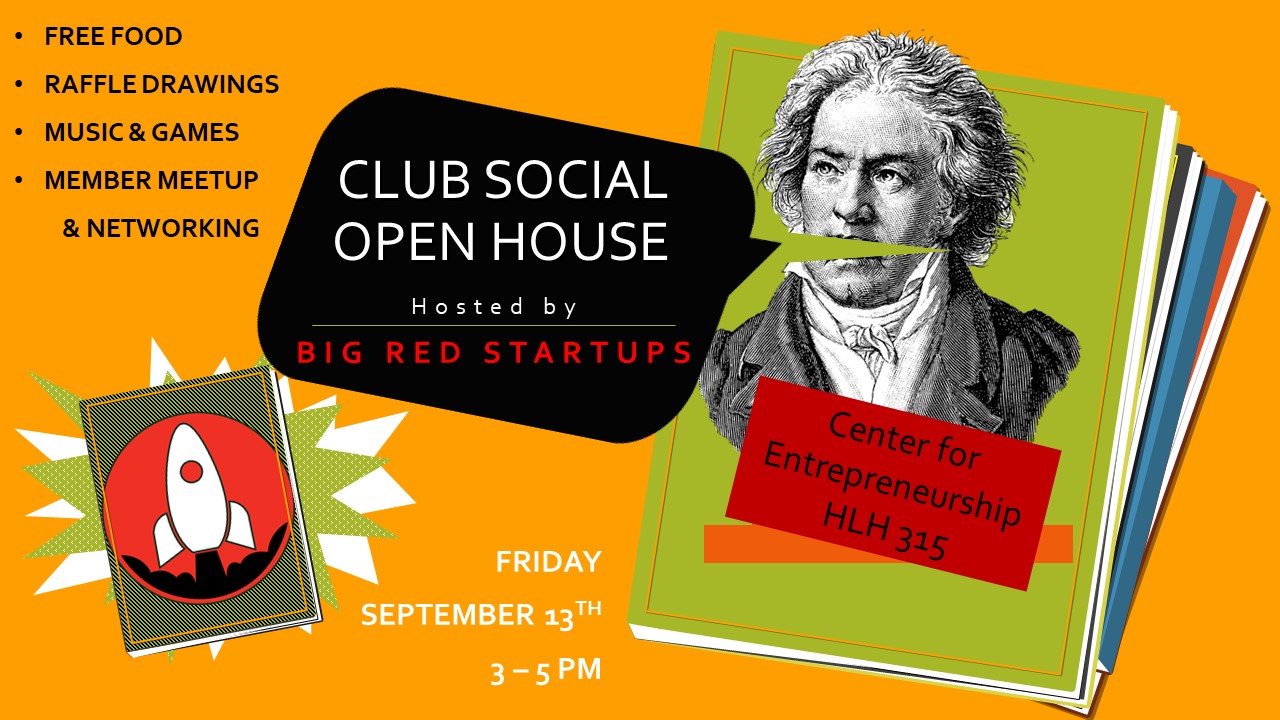 Big Red Startups, UNL's entrepreneurship club, is kicking off the fall semester with a fun and informational gathering! Open to all students, this social will be packed with people to meet and resources to be gained.

Join us on Friday, September 13th from 3-5pm for an open house social event. Receive information about the club's mission, resources, events, and members.

Here's what you will see:
-Free food
-Music & games
-Membership meetup & networking

Meet from 3:00pm - 5:00pm at the Center for Entrepreneurship in the College of Business building, room HLH 315.

Can't make it to this event? No biggy! There will be much more to come. Here's how to stay in touch:
- Weekly Event Newsletter - sign up by emailing bigredstartupsunl@gmail.com
- Instagram - follow us @startupsunl
- Facebook - join the group page Big Red Startups

Hope to see you there!