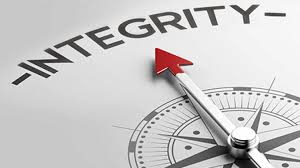 The end of this semester naturally gets more challenging as comprehensive examinations, projects and work deadlines approach. The end of this semester will likely be no different in this regard, but with the added challenge of working remotely.

Your advisors and program directors are here for you and want to make sure you have the best opportunity to meet your academic goals. Check in with them if you need guidance and support. When things get hard, it can be tempting to look for the easy way out. When it comes to your coursework, however, it's important to maintain academic integrity.

The move to remote learning means you'll be spending more time in the online world. Avoid relying on websites that provide homework solutions or course notes because they can have materials that are incorrect, unreliable, and impermissible based on your instructors' class rules. Take some time to review the syllabi for your classes, your instructors' academic integrity policies, and the university's Academic Integrity: Tips for Students.

Also, carefully read instructions for exams and assignments beforehand and ask your instructors about whether working in groups or with other students is okay before you do so. It's important to you do your own work with honesty, attribute sources of information correctly, and refrain from using resources your instructors have not authorized.

Remember, the university has expanded its Pass/No Pass policies for undergraduate and graduate students to help alleviate some of the pressure you might be feeling.