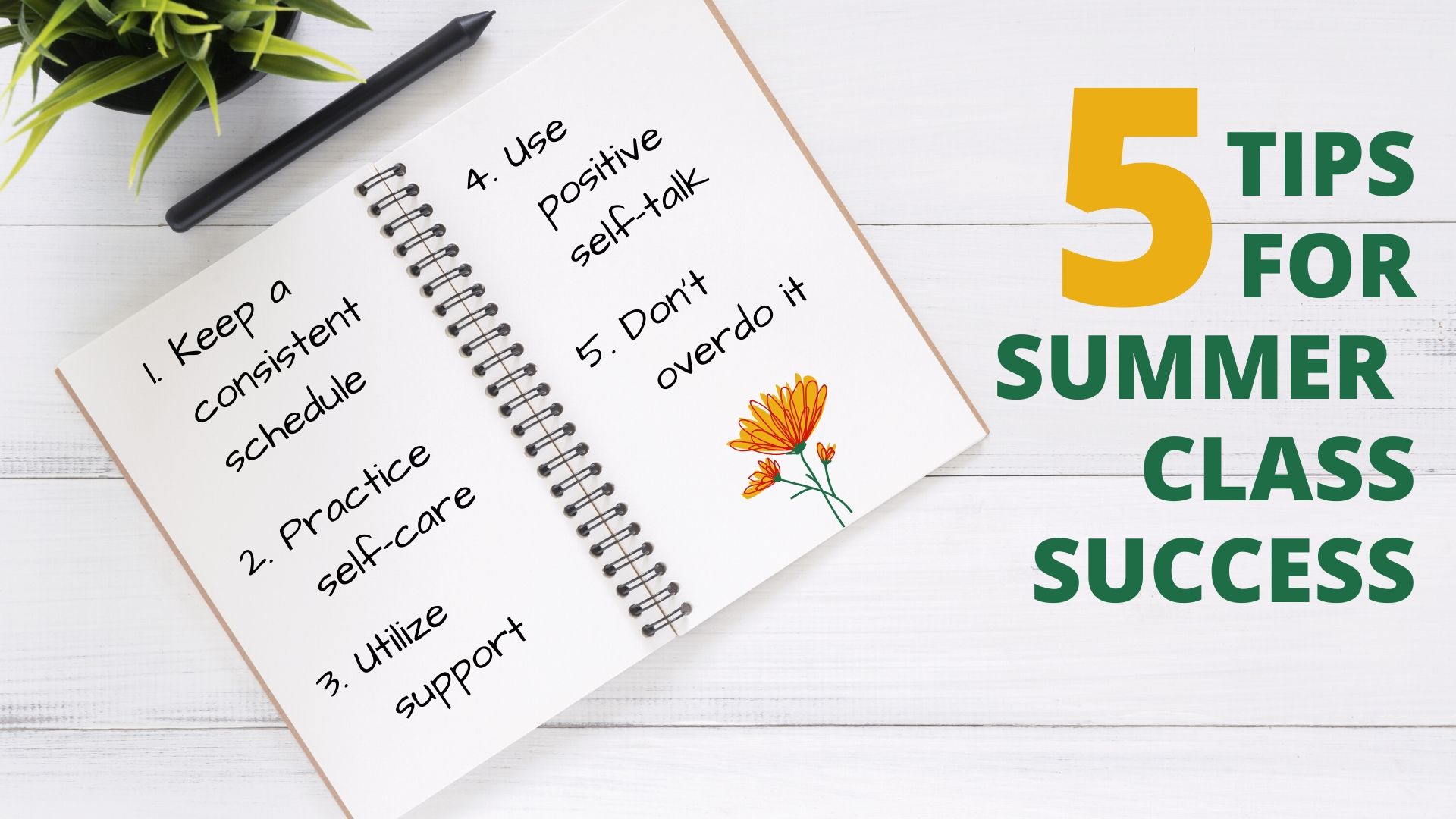 1. Keep a Consistent Schedule
Organize your time in a way that creates a routine, so you do not fall behind. By finding a schedule that works for you, you'll increase the amount of time you can spend enjoying your summer.

2. Practice Self-Care
Find ways to relax and take care of yourself. Some options include: exercising, maintaining a good sleep schedule, engaging in activities/hobbies you enjoy, taking breaks, and spending time with friends and family.

3. Engage with Support Services
Remote learning and shorter course schedules can present new difficulties. Give yourself the best chance to be successful by continuing to check in with your professors if you need additional support. Additionally, you can connect online with an academic coach at the Center for Academic Success & Transition (CAST) and counselors at Counseling and Psychological Services (CAPS).

4. Use Positive Self-Talk
Pay attention to how the messages you tell yourself impact your emotions and behaviors. Challenge negative thoughts by utilizing more realistic and positive thinking to achieve your summer class goals. You are capable of great things.

5. Don't Overdo It
Remember that you deserve a break of some sort between the spring and the fall semester so you can return recharged and focused for another great semester.