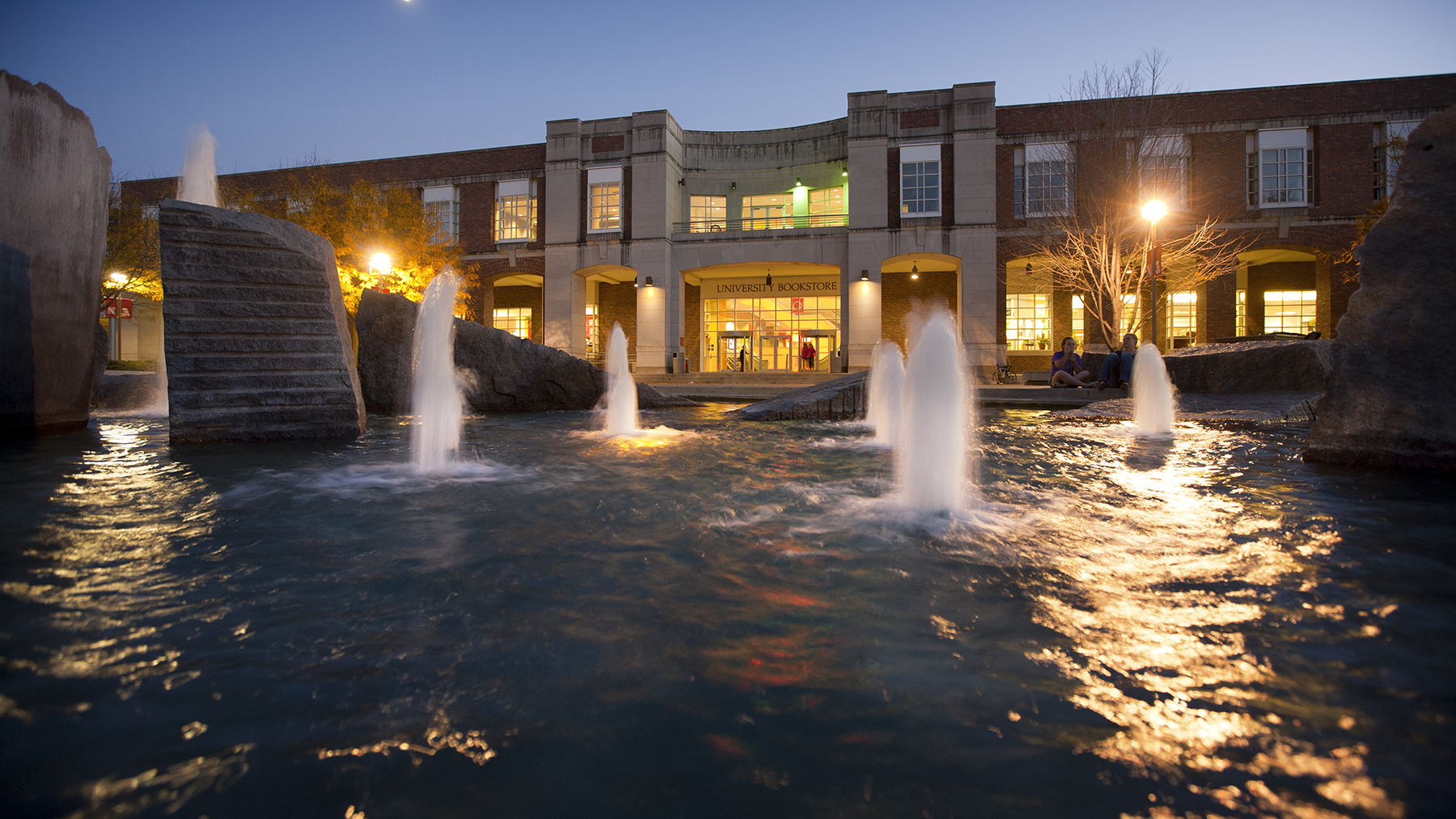 Correction: This article has been updated to reflect the on-campus bowling center is opening October 20, 2020. A previous version stated October 19.

As the weather begins to turn cooler, you may find yourself searching for things to do safely inside. It can also be difficult to find places to go when it's late at night, so we've gathered a list of fun late-night options on campus to keep yourself entertained.

Grab a Bite to Eat
Special late-night dining options are available at the campus dining halls. These are different menu selections than during the day– you can view the late-night menu on the Transact Mobile Ordering app. ​Late-night dining options are available at the Cather Dining Center Monday to Friday, the Harper Dining Center Sunday to Saturday, and Husker Heroes at Abel, Sunday through Friday. You can find more information about hours for specific dining locations on the Dining Services website.

Catch a Movie
The Mary Riepma Ross Media Arts Center is showing two films through October 15. "Desert One" and "The 24th" are currently available. Visit the Ross Theater's website to view screening times, read descriptions of each movie and purchase tickets.

Go Bowling
The on-campus bowling alley in the Nebraska East Union is a great chance to relax with friends and hang out late into the evening. It recently received a brand-new renovation and re-opens to the public starting October 20. Check this website for daily hours.

Get Some Exercise
Use your nightly free time as a chance to fit in a great workout at either the Campus Recreation Center or the East Campus Recreation & Wellness Center. Both facilities are often open late into the night, so you're guaranteed to have time to exercise however you like. Check out the Campus Rec website for daily building hours.

Relax Under the Stars
One easy and free activity is to go stargazing at night. While you can definitely do this on campus, you may bet better views the father away from any light sources you are. Drive out to a local park or lake, or find the darkest spot on campus, to take in the night sky in all its glory.

Watch a Play or Performance
Catching a show at the Lied Center is the perfect way to spend a chilly night enjoying the arts. They offer Broadway shows, concerts, comedy shows and more. Check our their events page for everything going on in the coming weeks.

Support Local Musicians
Local concert venues have started up their lineups again, so head out for a night to support these local businesses. The Bourbon Theater has numerous upcoming shows, as well as The Royal Grove. From indie bands to pop music to hip hop and rap, these venues offer a wide variety of music genres so there's a little something for everyone.