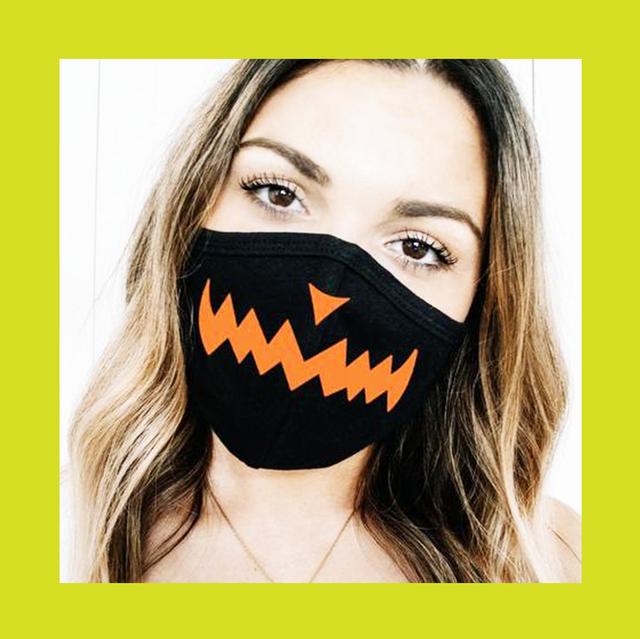 Halloween tends to sneak up on even the best of us. If you don't want to be stuck without a costume, it's time to get to planning. Of course, this year it's also essential to wear a face mask as part of your costume. There are a few tricks to make your mask match your costume, or just blend in with your outfit.

Keep in mind that a rubber Halloween mask is not a suitable replacement for a medical-grade, disposable or cloth mask. You need to have at least two layers of cloth over your face, and the mask should be designed for reducing the spread of droplets.

As a diverse campus community, it is all of our duties and responsibilities to make sure that all people, their heritage and experiences, are respected and appreciated rather than used as a form of entertainment. While you want to have fun, you should make sure that the fun you're having is not at any particular group's expense. When selecting your costume, ask yourself, could this costume promote negative stereotypes? When individuals wear costumes based on stereotypes of women, people of color, different ethnic backgrounds, culture, socio-economic status, or sexuality, it erodes the community and makes people feel excluded, mocked, and unsafe. Instead of excluding, you can choose to take a stand to celebrate in ways that include.

Dress up as a masked character
Pick a character who already has their face covered as part of their usual look. You could be the Invisible Man, anyone from the show Watchmen, characters from Among Us, a spy, astronaut, firefighter, mummy or anything of the sort.

Color-coordinate
Matching your mask to colors or patterns already existing in your costume is an easy way to help it blend in and look natural. You can still wear an easy, DIY costume while incorporating your mask easily with this method, and you won't have to buy anything new.

Make your Mask the Costume
Pick up a themed mask that works as a costume all on its own. There are plenty of varieties, such as pumpkins, creepy smiles, cartoon faces and more. Simply put on one of these coverings and you'll already be dressed for the holiday.

Of course, on a student budget it's hard to buy an entire costume every year or get overly complicated. Here are some recommendations for easy DIY costumes and a coordinating mask idea. You won't even need to get too crafty, as almost all of these items are probably already in your wardrobe.

Clown
For this costume, your outfit doesn't even have to match. Put on a wacky, multicolored combination and dot your upper face with some red face paint. You can cover your mouth and nose with a red, green, purple or multi-colored mask, or find a mask with a clown smile printed onto it.

Hippie
Dig around in your closet and see if you've got some flare jeans, turtlenecks or loose-fitting tops. Anything with fringe or floral patterns will work too. Finish off the ensemble with some sunglasses and a headband. A tie-dye, floral print or earth-tone face mask would all work with this costume and are pretty easy to find.

Skeleton
You don't even need an entire outfit for this costume. If you've got some decent face-painting skills and some black or white-colored clothes, you'll be totally covered. Add face painting around your eyes and draw a bony white smile on a black face mask or vice-versa. This skeleton-printed covering is also an option.

Rock n' Roll
Almost everyone has an old band tee and some ripped jeans– just accessorize by layering up all your jewelry, tease some volume into your hair and you're good to go. Bleach tie-dyeing a black mask or embellishing one with studs or spikes is a perfect edgy touch to this costume.

Cowgirl/ Cowboy
Don your favorite jeans and checkered shirt, and you're basically set. Add in some boots or a hat if you've got one, and get ready to square dance the night away. You can use a bandanna as your face covering while still staying on theme. Plaid or checkered masks are pretty common and would be perfect for this look.

Wild Animal
There is an abundance of animal-print masks for sale, so choose your favorite pattern to be your costume. Simply accessorize with animal ears and matching animal-print or colored clothing to finish off the look. You could be a zebra, cheetah, tiger or black cat with this idea.

Doctor or Nurse
This is probably the easiest costume to incorporate a mask into. Grab a white lab coat or scrubs and put on a blue disposable medical mask to instantly look the part.

Ghost
All you need is a white sheet with eye holes cut into it for this super simple costume. Draw a black oval for the mouth and your creepy face will be all set. You can wear any mask underneath since it won't be visible to others anyways. Another tip is to wear a baseball hat underneath so the sheet won't be touching your face the whole night.