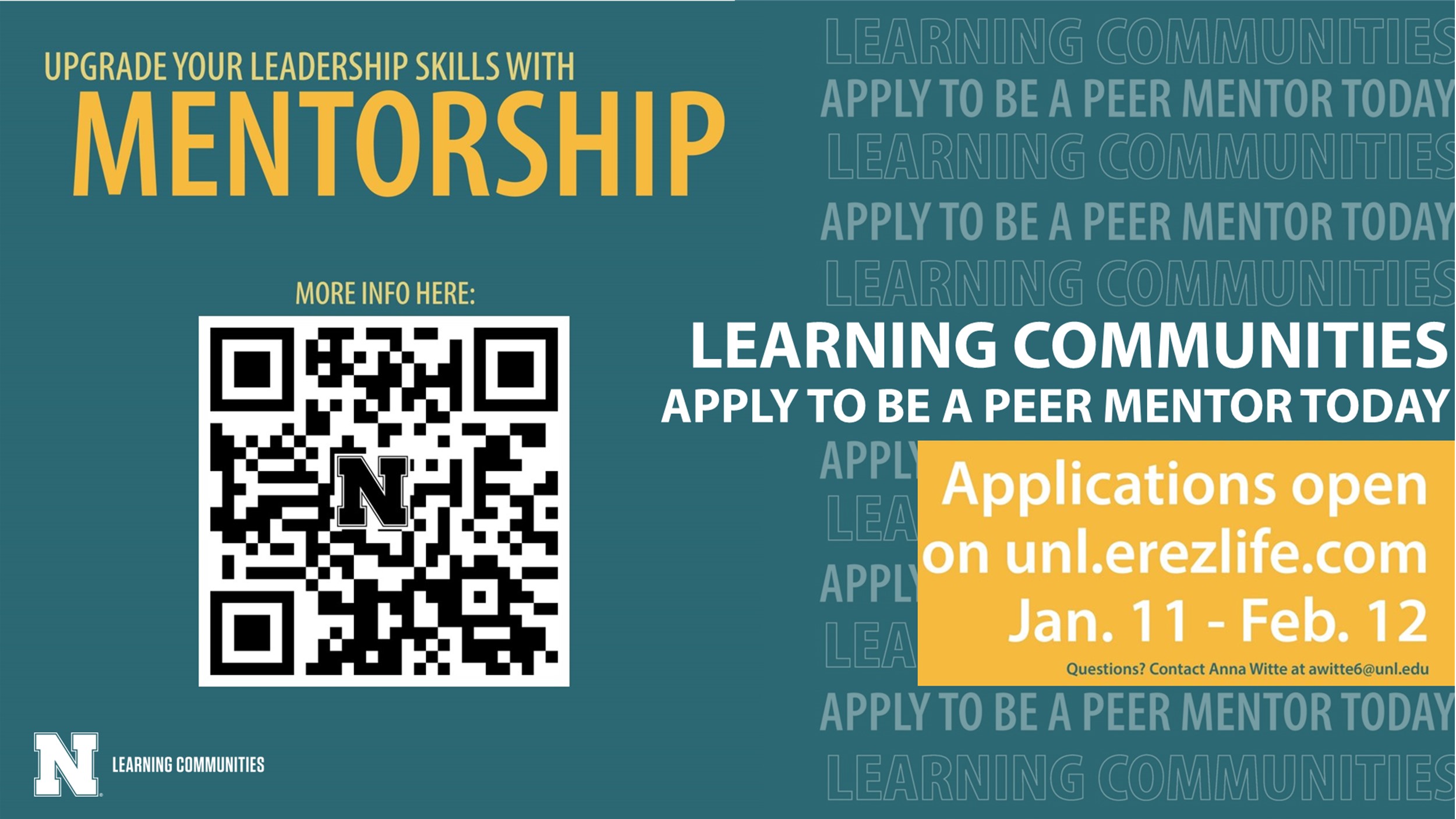 UNL Residence Life is recruiting Huskers who are outgoing, energetic, and driven to fill positions as Learning Community Peer Mentors for first-year students on campus.

This position is open to any sophomore, junior, or senior student enrolled at UNL, regardless of major. It's offers a great opportunity to expand and improve multiple different skills, especially leadership, time management, communication, and project management. Not only will involvement in this position offer the chance to support first-year students, but it also offers the chance for mentors to hone their own personal development.

Interested students can apply here before February 12, 2021.

Learning Communities offer students a safe place to voice their concerns and challenges during their first year and build lasting relationships with their peers. Mentorship offers individuals the ability to help students by providing that space and ensuring they reach their fullest potential at the University of Nebraska–Lincoln.

Peer Mentors will have the opportunity to build their leadership skills by guiding and encouraging students through their first year on campus. The job focuses on coordinating events, planning activities, and most importantly building community with students within the learning community. Peer Mentors also work with Learning Community faculty sponsors to provide dynamic and relevant programming for their students.

Questions? Reach out to Anna Witte awitte6@unl.edu.