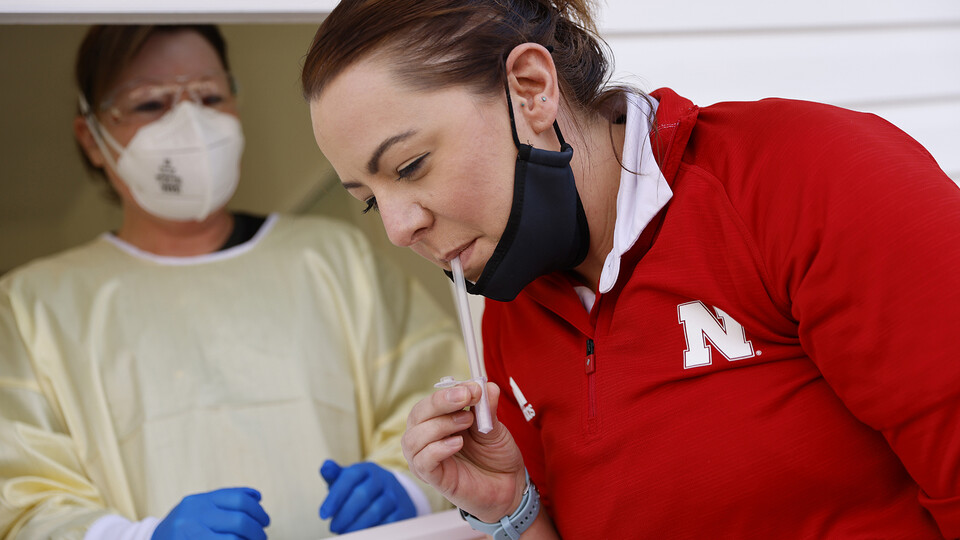 The University is requiring one round of required re-entry testing for all students, faculty and staff with a presence on our Lincoln campuses.


Faculty, staff and student workers who have returned to campus are being asked to test January 9-13.

Students who will have a campus presence are asked to test January 14-21.
The City and East Campus Union testing sites will have expanded hours January 14 to 21:
8 a.m. to 6 p.m. on weekdays

12 p.m. to 6 p.m. on Saturday, January 15 and Sunday, January 16

The East Stadium drive-thru will continue to operate on its normal schedule of 6 a.m. to 6 p.m. on Wednesdays and 2 p.m. to 5 p.m. on Sundays. Appointments can be made through the Safer Community app. If you are able, please utilize the testing sites at the City and East Campus Unions, as staffing is more limited at the East Stadium drive-thru location and long lines could occur. More information on regular testing hours and locations is available on our COVID-19 website.

If you have tested positive for COVID-19 with a PCR test in the last 90 days, please request a testing exemption if you haven't already done so.

In addition to required re-entry testing, students traveling back to Lincoln are being asked to test prior to returning to campus and to delay your return if you test positive. If possible, it's best to get a PCR test.

If you are vaccinated and have not yet gotten a booster, please do so before returning to campus. And if you are not yet vaccinated, you are at a high risk for contracting the Omicron variant, and we would strongly recommend vaccination.

Following the required re-entry testing, the planned random mitigation testing will begin the week of January 24. As a reminder, participants for randomized testing will be selected from both those who have provided vaccine information to our Voluntary Vaccine Registry and those who have not.

If you are selected for random testing in a given week, it is required, and you will be notified via email the week prior. There will also be a notification in your Safer Community app.

The Safer Community app will continue to be an easy tool for scheduling COVID-19 testing and for obtaining your results. However, in the Spring semester, it will not be used for access to campus buildings or events.

More details at: https://covid19.unl.edu/spring-2022-campus