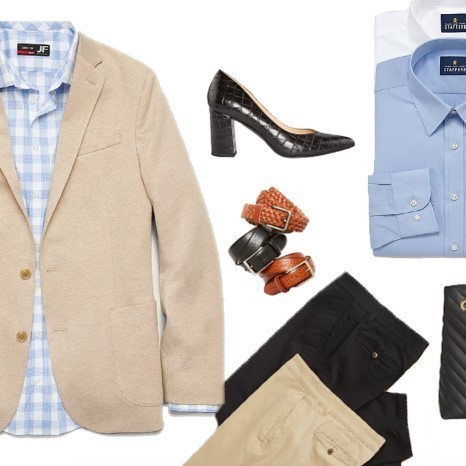 Get ready now for the multi-day Fall Career & Internship Fairs, which kick off Sept. 20.

This week make a point to get to one or both of these eventsto grab some fashions at discounted prices or even free items.


HUSKER SUIT UP
Hosted by JCPenney and UNL Career Services, students can build their professional wardrobe with an Extra 30% off discount on career and dress apparel.

To receive your coupon code for select career and dress apparel, text HUSKERSUITUP to 67292.

Your coupon code can be used in-store or online. To shop online go to the special JCPenney Suit-Up site and enter the coupon code at checkout to receive your discount. Online orders can be picked up in-store or delivered to your door. Coupon code is valid until Oct. 30, 2022.

__________________

LAVENDER CLOSET POP-UP

From 11 a.m. to 2 p.m. Sept. 12, 13, and 14, stop by Career Services at Nebraska Union, Room 225
to acquire free identity-affirming clothing and accessories to build a professional wardrobe you can use for job interviews, internships, and workplaces.

A variety of clothing styles and sizes are available. All items are donated and in gently-used condition. A private room is available on-site to try on items.

Unable to attend this event? Lavender Closet is open Monday-Friday in its permanent location on the Nebraska Union's 3rd floor.