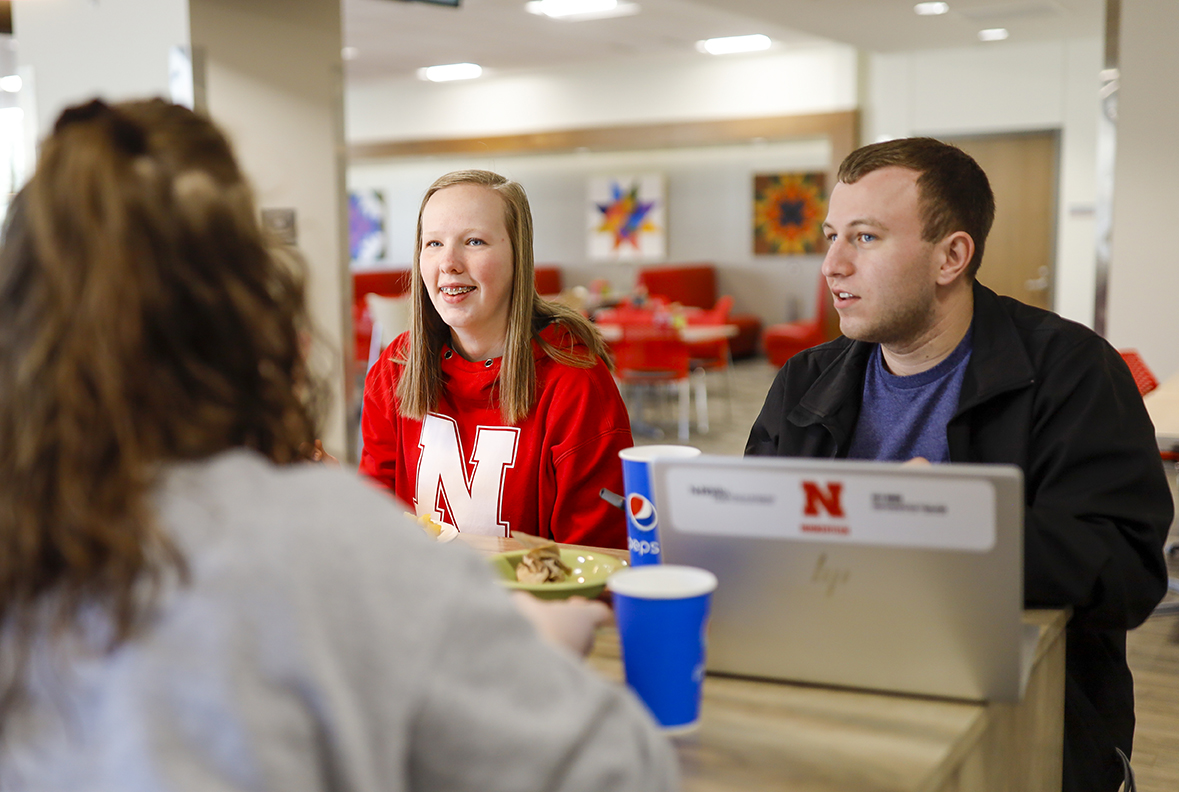 Adding in fun study breaks will let you relax, keep you focused and help you stay alert. Here are some exciting ways to give yourself a much-deserved mental break.

____________________

De-Stress Fest
December 5, 6, 7, 8 & 9
Jackie Gaughan Multicultural Center, OASIS Lounge

Evening gatherings Monday–Thursday are from 6 to 8 p.m.
Friday's morning event is 8:30 to 11 a.m.

• Monday, Dec 5 - Bingo Night & Snacks
• Tuesday, Dec 6 - Music Mania
• Wednesday, Dec 7 - Origami Night
• Thursday, Dec 8 - Game Night
• Friday, Dec 9 - Grab-and-Go Breakfast

hosted by OASIS and OASIS Student Advisory Board

____________________

Study at SHELDON
2 to 6 p.m. December 7, 2022
Sheldon Museum of Art

The on-campus museum's Great Hall will be transformed into a Great Study Hall for the afternoon and early evening. Take advantage of the ample space's tranquil environment to grab a seat at a table and dive into your laptop, projects and study materials.

When you need a break, wander and explore the galleries while fueling up with free coffee from The Coffee House and snacks.

hosted by Sheldon Museum of Art

____________________

Well-being Pop-In
2 to 4 p.m. December 7, 2022
Dinsdale Family Learning Commons

Drop in at your leisure to destress with free coloring books, zine-making and a meditation station. Stay as long as you need to recharge yourself, whether it is 10 minutes, the entire two hours or something in between.

Peer listeners will be present to lead you in the mindfulness activities and lend a listening ear to facilitate your stress relief while connecting you with additional resources to further assist on your well-being journey.

hosted by UNL Libraries and Big Red Resilience & Well-being

____________________

End of Semester Grab-and-Go
10 a.m. to 4 p.m. December 8, 2022
Nebraska Union, 3rd Floor

Swing by at your leisure to pick up a free bag of fun winter-themed items to help relieve stress during final exams. While supplies last, items include:

• a snowman stress ball
• essential oil Play-doh
• lotion
• hand warmers
• facial tissues
• instant hot drinks

hosted by LGBTQA+ Center and Women's Center

____________________

Snow More Classes
5:30 to 8 p.m. December 8, 2022
Willa Cather Dining Center, Red Cloud B

Join to construct gingerbread houses, play games to win prizes and enjoy holiday refreshments at this FREE event to mark the close of the semester.

All supplies are provided, and everyone can socialize freely and share their holiday traditions.

hosted by Residence Hall Association (RHA)

____________________

Tea Time Friday Finale
11 a.m. to 2 p.m. December 9, 2022
Jackie Gaughan Multicultural Center, Room 302

The weekly tea and snack experience is expanded this day to include ICE CREAM. Join the team in the Kawasaki Reading Room for treats and fun to celebrate and de-stress for the end of the semester.

hosted by Kawasaki Reading Room

____________________

Free Group Fitness Classes
Daily, December 11–17, 2022
Campus Rec Center and Rec & Wellness Center

During final exams, all group fitness classes are free at the rec centers on City and East Campuses. Classes are held throughout the day - some as early as 6 a.m. - and into the evening.

Yoga, cycling, barre, Pilates, TRX, MixxedFit and Cardio Sculpt are a sample of the invigorating formats to enjoy.

Grab your spot in a class using the Mindbody App. View the schedule: https://go.unl.edu/fitness-classes

hosted by Campus Recreation

____________________


Looking for entertainment for Fridays, Saturdays and Sundays? Go over to The Weekender.

Check out the Student Events Calendar to discover and filter hundreds of fun and engaging student-focused activities happening on campus every week.