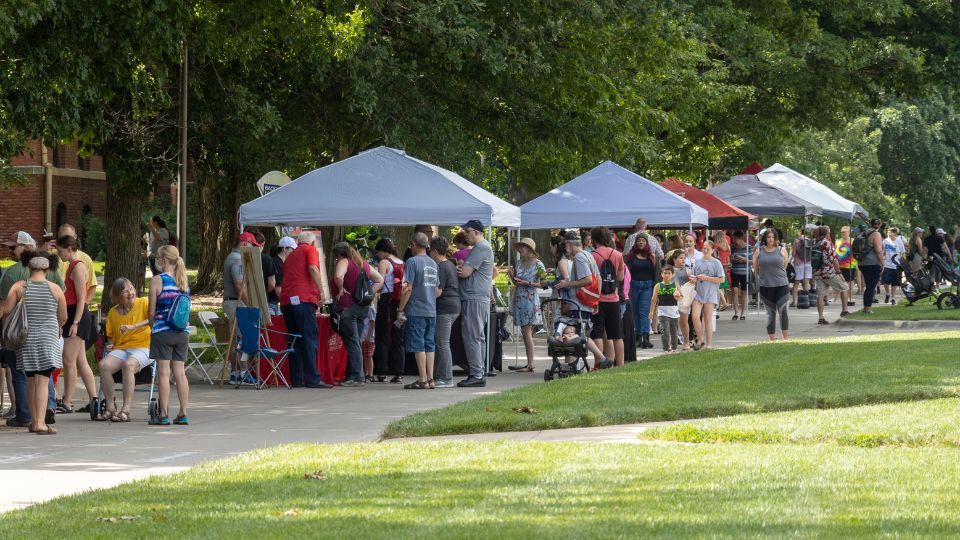 The city of Lincoln hosts several farmers' markets from the spring to fall seasons, many of which open this weekend. Keep reading for a list of places you can find fresh produce, baked goods, flowers, handmade clothing and decor over the next few months.


Haymarket Farmers' Market

The Haymarket lives up to its name each Saturday morning from 8 a.m. to 12 p.m. as farm fresh produce, flowers, baked goods, and handmade items from over 100 vendors are sold on the streets and sidewalks.


Holiday Harvest Farmers' Market

The Holiday Harvest Farmers' Market is located at 4801 Prescott Ave and is open on Sundays from 10 a.m. to 2 p.m. from April 30 to October 29. This farmers' market is centered around high-quality produce with vendors that bring goods such as berries, melons, herbs, vegetables and so much more.


Thursday Farmers' Market in Fallbrook

The Fallbrook Farmers' Market's mission is to make fresh produce accessible to all families in the Lincoln community. Starting June 8, the market will be open every other Thursday from 4 to 7 p.m. at 600 Fallbrook Blvd.


Kelly's Produce

Kelly's Produce is open Thursdays through Tuesdays from 9 a.m. to 7:30 p.m. and is located at 2904 North 48th Street. This market specializes in fresh produce and offers a wide range of fruits and vegetables.


East Campus Discovery Days and Farmers Market

The East Campus Discovery Days and Farmers Market at the University of Nebraska-Lincoln is open from 10 a.m. to 2 p.m. on June 10, July 8, and August 12. This is a fun, family-friendly event for all ages with vendors, food trucks, live music and more.