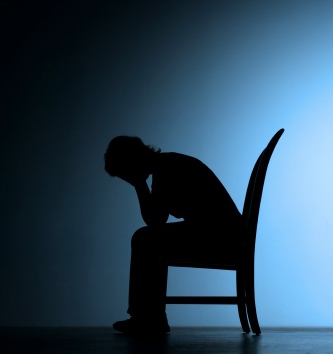 Counseling and Psychological Services of the University Health Center will offer education and screenings for a range of common emotional conditions Oct. 11 in conjunction with National Depression Screening Day.

The free, confidential screenings will be 10 a.m. to 4 p.m. in the Nebraska Union, 10 a.m. to 4 p.m. in the East Union, and 6 to 8 p.m. at the Campus Rec Center. The screenings are available for UNL students, faculty and staff. All UNL students who complete the screening will be entered into a raffle for a Nexus 7 Tablet by Google.

Depression is more than just a bad day, the result of a bad grade or a little anxiety about the future. It is a treatable disorder that can leave a person feeling so bad that they forget how it feels to feel good. Symptoms of clinical depression include:

* Persistent, sad, anxious or "empty" mood
* Feelings of hopelessness, pessimism, guilt, helplessness and worthlessness
* Loss of interest or pleasure in usual activities, ranging from schoolwork to sex
* Sleeping too much or too little
* Changes in appetite
* Decreased energy, fatigue and feeling "slowed down"
* Thoughts of death or suicide; suicide attempts
* increased restlessness an irritability
* Difficulty concentrating, remembering or making decisions
* Physical symptoms such as headaches, digestive disorders, and chronic pain that do not respond to medical treatment

At the screening, individuals can fill out a self-test and talk with a counselor. Even those who don't have a mood or anxiety disorder and are just going through a couple of bad days are invited to take advantage of the program and learn about what services are available on campus. Counselors will also be available to speak about the Signs of Suicide program, which can help you recognize the signs of suicide and what to do if you suspect someone is in danger of taking their own life.

For those who are unable to make it to the free screenings, online screenings are available for UNL students in the areas of depression, manic depression, anxiety, eating disorders and alcohol use. Individuals can access the online screenings at http://health.unl.edu/caps. Once the assessment is complete, students can schedule an appointment with one of the University Health Center professionals for further evaluation and, if indicated, to develop a treatment.

For more information, contact Counseling and Psychological Services at 402-472-7450.