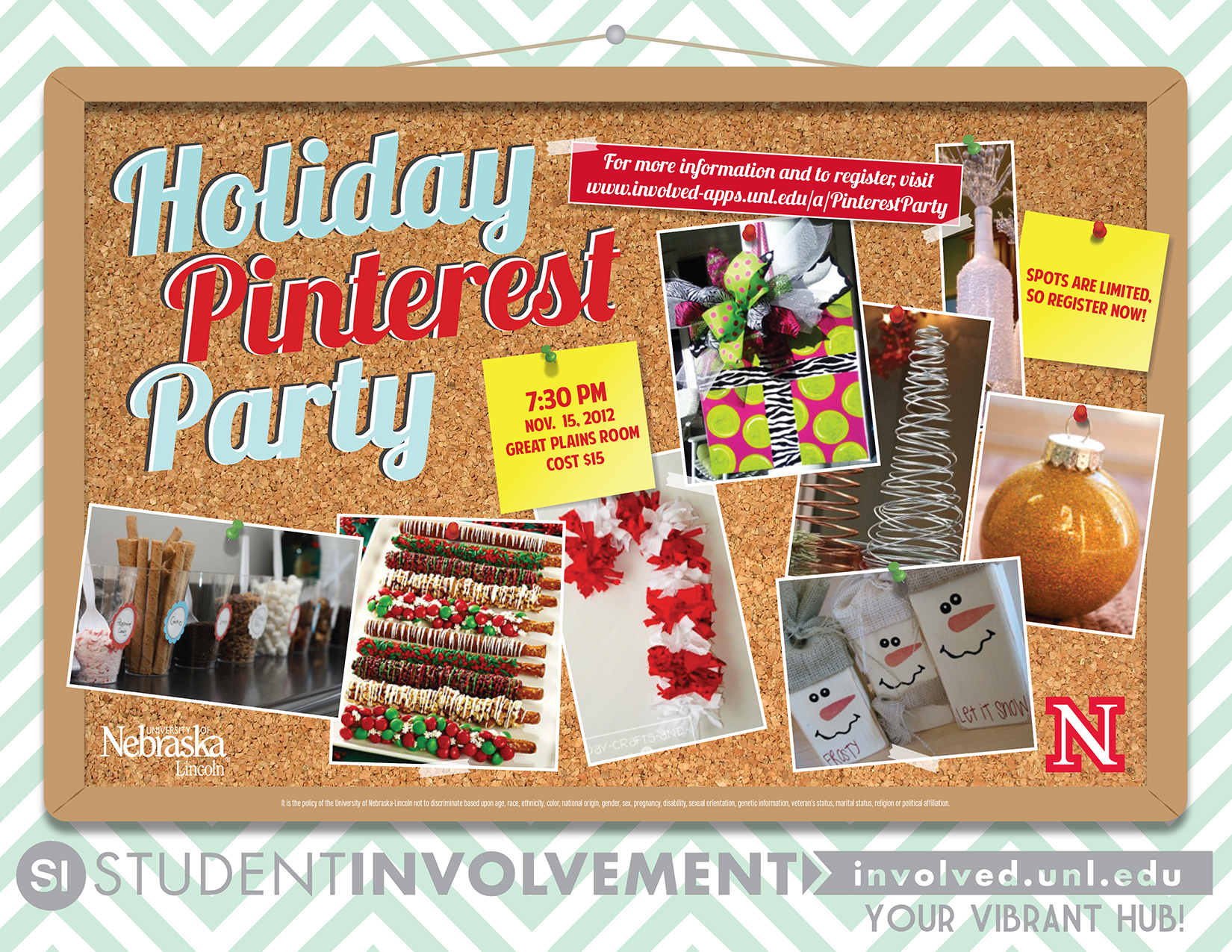 On Thursday, Nov. 15, East Campus Student Involvement is helping you get ready for the holidays. Come to the East Campus Union at 8 p.m. and make a few of your favorite holiday pins.

Don't worry about bringing anything, we will have all supplies that you need to complete seven different holiday crafts. By the end of the night you will walk away with one 2-inch by 2-inch wooden door hanger, a frosted vase, two wire Christmas trees, a Candy Cane Fabric Wreath, two glitter ornaments, three block snowmen, and 10 decorated Christmas cards.

While you are crafting, we will have a pretzel and hot chocolate bar set up for you to snack on.

Get a group of your friends together and come get crafty. Sign up now, limited spots available.

Registration closes Friday, Nov. 2. Cost is $15.