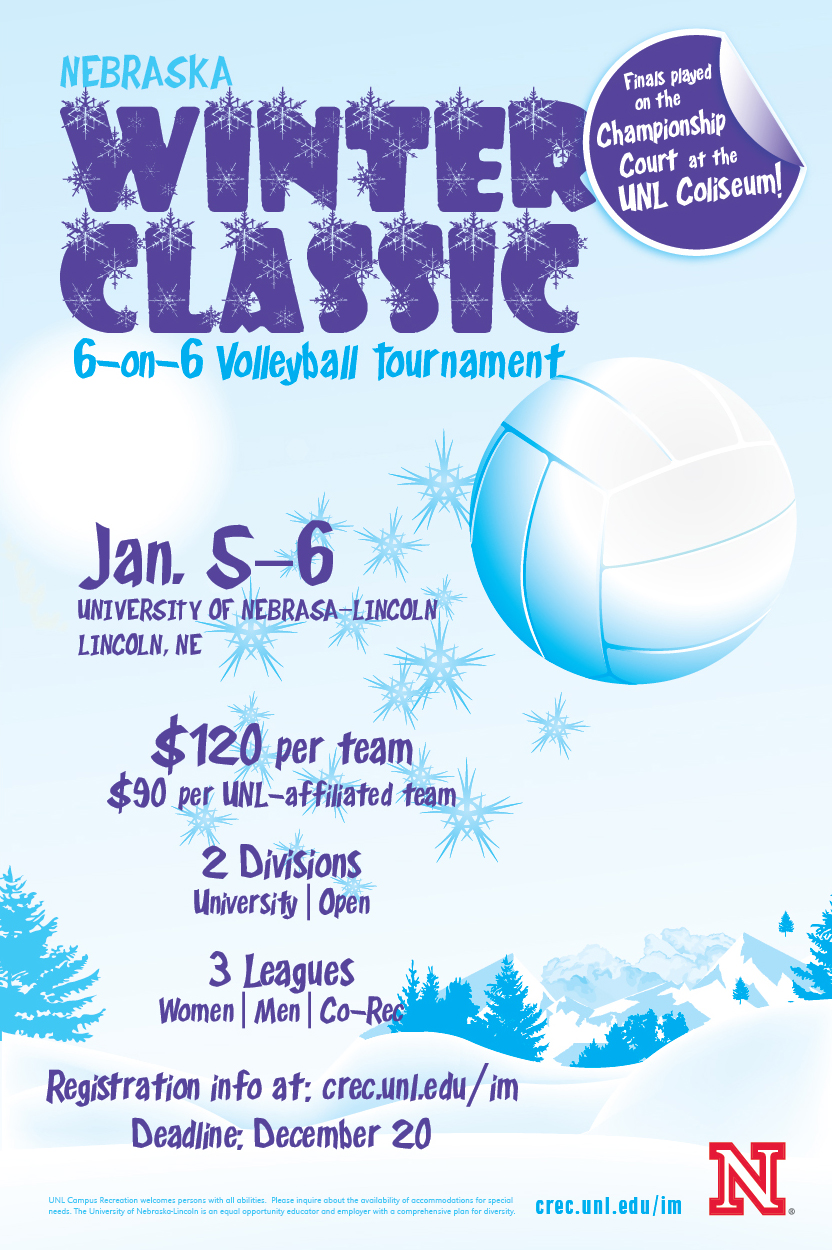 Registration is open for the indoor 6-on-6 Nebraska Winter Classic Volleyball Tournment hosted by UNL Campus Rec. Sign-up deadline is Dec. 20 and the event is Jan. 5-6.

Men's, women's and co-Rec teams can participate in collegiate and open divisions. The tournament is open to UNL and non-UNL students, as well as the general public. Collegiate teams must consist of all students from the same college/university. Collegiate teams with more than two club players will play in the Open division.

All teams will be guaranteed four games each and will advance to single elimination. Upper pool finishers will advance to the "gold" bracket, while lower finishers will advance to the "silver" bracket. All matches will be played at the University of Nebraska–Linolcn and finals matches will be played on the Championship Court in the UNL Coliseum.

Registration deadline is Dec. 20 and entry fees are $120 per team and $90 per UNL-affiliated team. Teams can register at crec.unl.edu/IM or in person at the Intramural Sports Office at the Campus Rec Center.

More details at: http://go.unl.edu/ppu