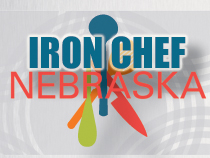 Campus Night Life invites members of the university community to enter the 2nd annual "Iron Chef" competition on March 10. Contestants can enter either the vegetable or meat category. Many great prizes will be awarded to the first and second place winners in each category.

Campus Night Life will provide the ingredients and supplies needed for contestants to prepare their dishes. Throughout the night, events like a Qdoba burrito eating contest, cake walk, cookie decorating and the six saltine cracker challenger will keep event goers entertained.

For more information and to register for the contest, visit the website below.
More details at: http://go.unl.edu/744