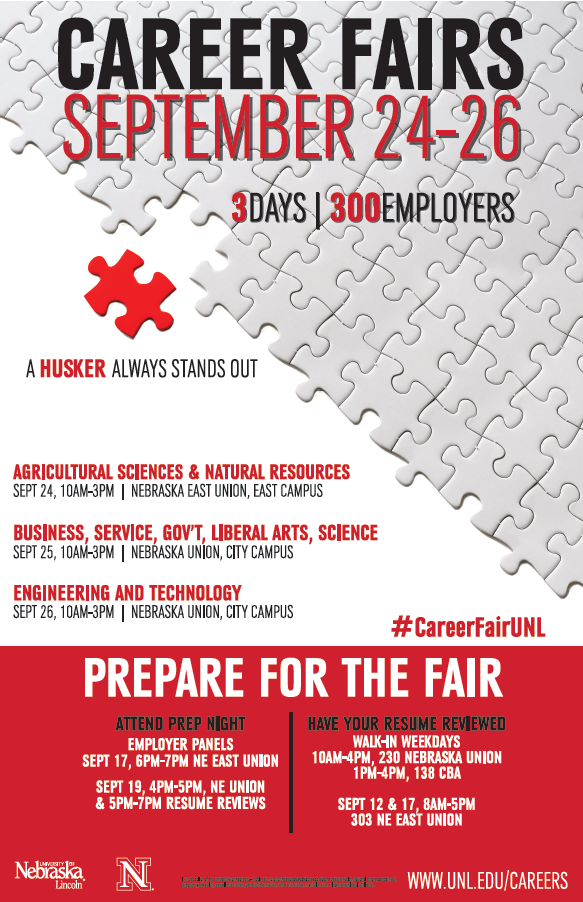 Connect with over 300 local and national employers at the Fall 2013 Career Fairs, September 24-26. Recruiters from a variety of industries will be there, ready to talk with students about internship and full-time opportunities. Each of the three days focus on specific career areas, but students of all majors are invited to attend any or all:

•Agricultural Sciences and Natural Resources-Tuesday, September 24th, 10am-3pm, Nebraska East Union
•Business, Service, Government, Liberal Arts, and Science- Wednesday, September 25th, 10am-3pm, Nebraska Union
•Engineering and Technology- Thursday, September 26th, 10am-3pm, Nebraska Union

For more information on participating employers, how to prepare for the career fairs, as well as answers to your career fair questions, please visit http://unl.edu/careers/fallfair, or call Career Services at 402-472-3145.

More details at: http://go.unl.edu/gb3