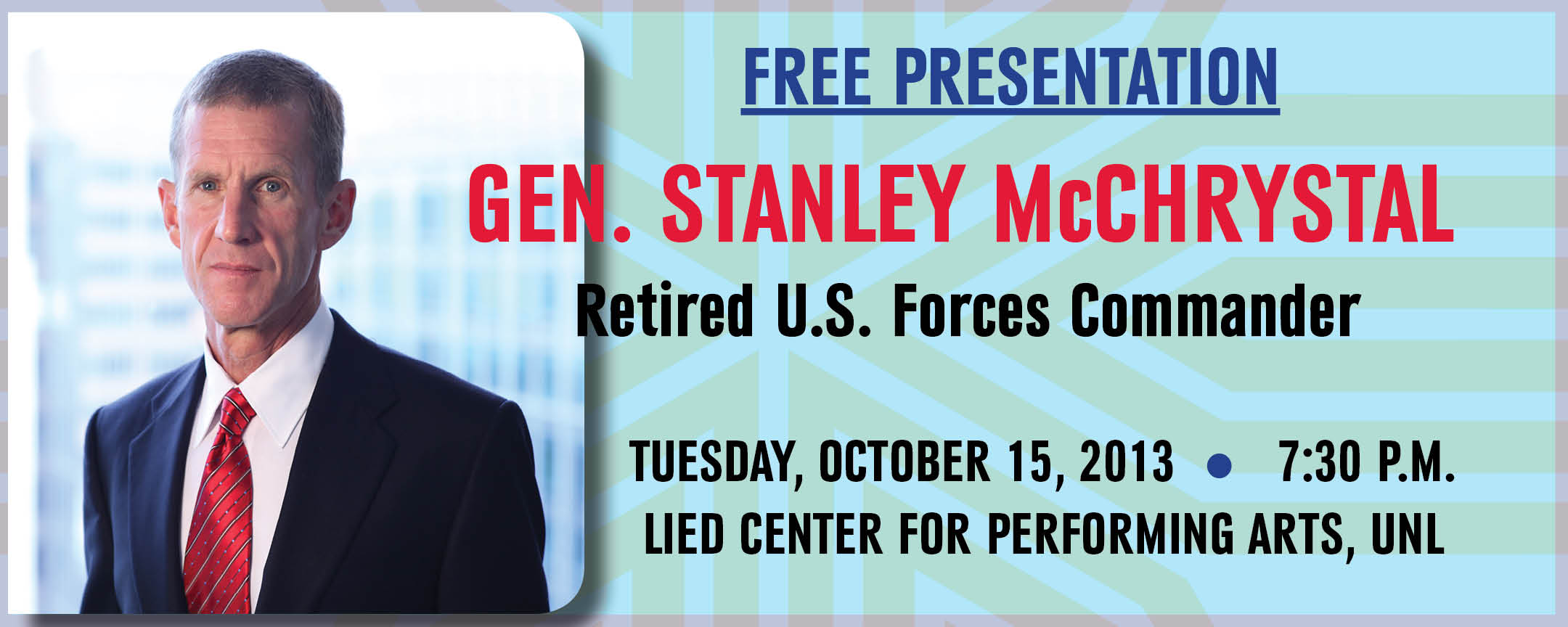 The College of Engineering is pleased to offer a special presentation by Gen. Stanley McChrystal, as part of the college's "Building the 22nd Century" Conference (Oct. 14-16, 2013).

This presentation is free and open to the public (no registration needed):
Tuesday, Oct. 15, 7:30 p.m. at the Lied Center in Lincoln.

Gen. McChrystal is former Commander of U.S. and International Forces in Afghanistan and leader of Joint Special Operations Command (JSOC). As a four-star general, he oversaw the most sensitive counter-terrorism units.

A leadership innovator, he was the first to develop a philosophy that focused on transparency and aligning disparate groups – the same methodology that led America's troops to become more adaptable and innovative than al-Qaeda.

He is also widely praised for revolutionizing warfare by fusing intelligence and operations, and is credited with the capture of Saddam Hussein and the location and killing al-Qaeda's leader in Iraq. Secretary of Defense Robert Gates called McChrystal "one of America's greatest warriors."

In 2010, McChrystal retired from the military after 34 years of service, and in 2011, he co-founded the McChrystal Group, which delivers innovative leadership solutions to organizations. He is also the author of the upcoming My Share of the Task: A Memoir.

More details at: http://go.unl.edu/2r59