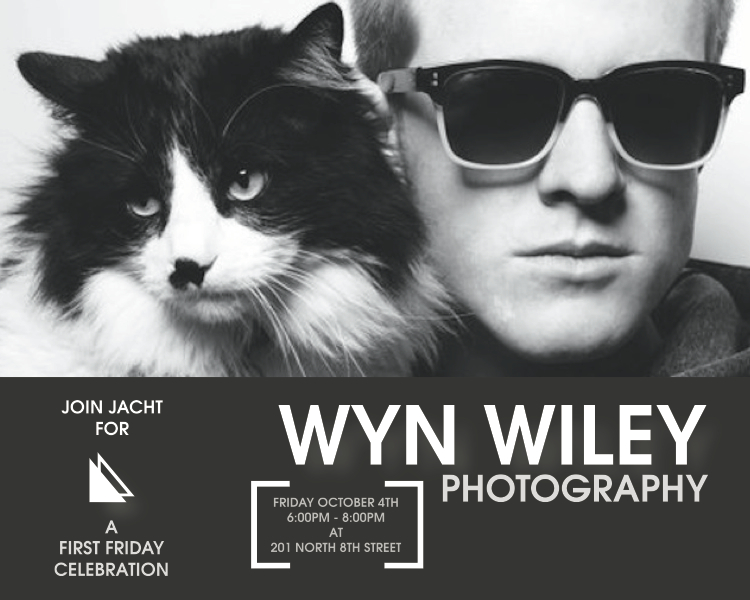 Jacht Ad Lab, the College of Journalism and Mass Communications' student advertising agency, will host a First Friday showcasing work by UNL senior Ad/PR major Wyn Wiley from 6 p.m. to 8 p.m. at Jacht, 201 North 8th Street, in the Haymarket's Candy Factory.

Wiley's innovative photo series capture unique portraits of individuals engaged in athletics, dance and fashion. His work has gained local and national recognition.

Wiley operates his own photography studio,wynwileyphotography.com, as well as shooting for Jacht Ad Lab clients, such as the Nebraska State Treasurer's Nebraska Educational Savings Trust program and the University Health Center.

"Jacht is excited to feature top-notch student work," said Amy Struthers, Jacht's founder, supervisor and associate professor of advertising and public relations at UNL. "We love to show off the work of students and faculty from across UNL. It's special for us to be able to showcase work by an Advertising and Public Relations student who has made such an impact at such an early point in his career."

Jacht, founded in fall 2010 as CoJMC's student advertising agency, is passionate about developing strategic use of social media, digital production, mobile media and other emerging technologies to help clients reach their business goals. This generates a unique student "ad lab" experience that yields professional and engaging creative work. Jacht students partner with clients in an experimental environment where there is opportunity to explore, analyze and test fresh ideas in the constantly evolving digital communications space.
More details at: http://go.unl.edu/donn