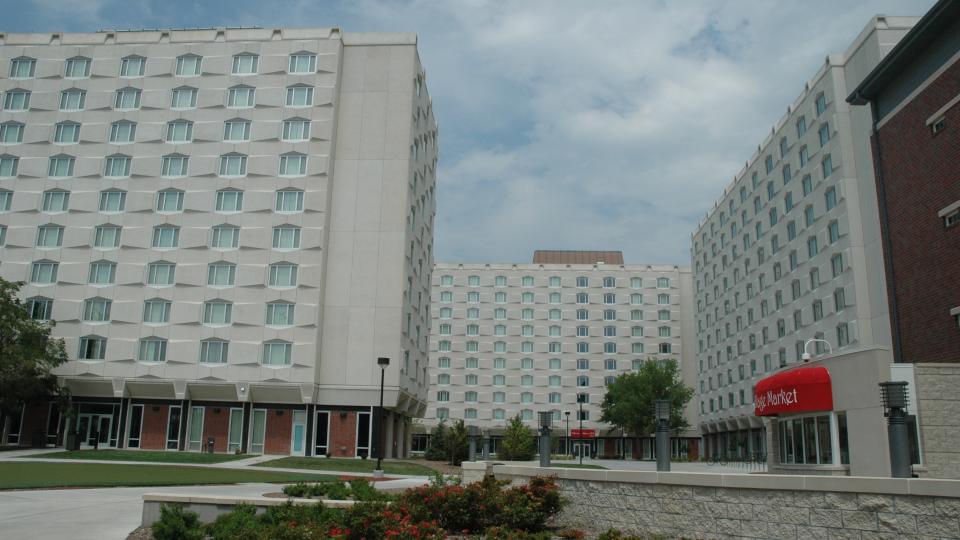 UNL Unplugged, a three-week challenge to reduce energy usage in residence halls, kicks off April 2. The competition encourages students to conserve energy in residence halls.

The university will be taking part in the event for the first time this year with 12 participating residence halls: Abel/Sandoz, Burr/Fedde, Cather/Pound, Harper, Love Co-Op, Neihardt, Schramm, Selleck and Smith.

The building to reduce the largest share of its energy consumption will win the Green Cup and a chocolate fountain dessert party. The three most active students in the competition will win either a $100 gift card to the Rec Center, a tablet or a portable wireless speaker. The combined resident halls will compete as one unit against several other participating Big Ten schools including Minnesota, Michigan State, Wisconsin, Ohio State, Penn State, and Illinois.

Daily electricity readings are obtained from each building and are displayed on UNL's interactive energy website, buildingdashboard.net/unl. This site enables visitors to track daily electricity consumption, obtain energy reduction tips, and provides opportunities for social media interaction.

Several events will take place campus to promote the competition:

Energy and Conservation Trivia Night: 5:30 p.m. April 4. Teams compete in trivia for a chance to win a $300 cash prize. The event will take place in the Colonial Room of the City Union. Food will be provided. To register a team, click here.

Dodgeball in the Dark: 9:30 to 11 p.m. April 10. The event will take place on the Green Space in front of Selleck. First 20 participants will receive a free t-shirt. Teams will form prior to the game.

Photo Scavenger Hunt: April 15 to 17. Winners will receive prizes based on how many points they get. Follow @GreenUNL on Twitter and "Like" on Facebook for more information.

The events are organized by ASUN's Environmental Sustainability Committee and UNL Facilities Sustainability staff and are supported by the Residence Hall Association and UNL Housing. For more information, those interested can email Matan Gill at matan.gill@unl.edu.