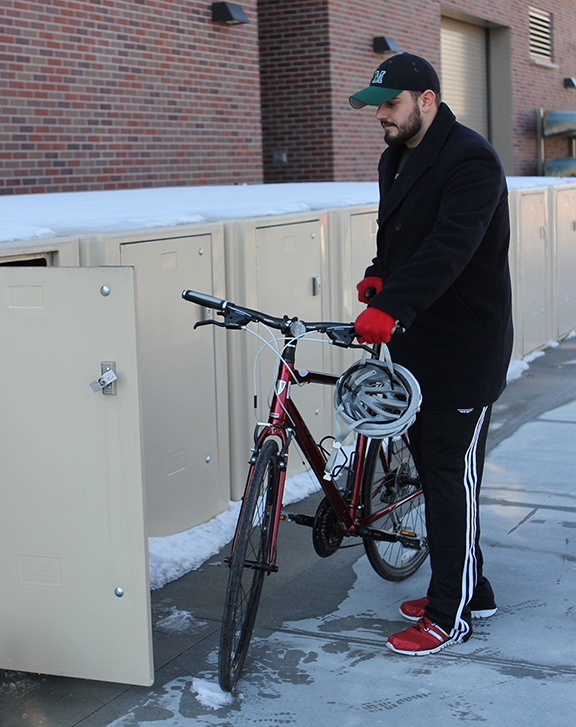 On-campus and commuter students can rent a bike locker at the Outdoor Adventures Center (14th & W St) from Dec. 15 to Jan. 31 for winter break.

The cost is $20 for UNL students and Campus Rec members ($40 for general public), plus a $20 refundable lock deposit. Twenty-two lockers are available on a first-come, first-serve basis. This special price is valid Dec. 15-Jan. 31 only.

Each locker is self-contained and enclosed on all sides to provide extra protection against thefts, corrosion and wet weather. Interior hooks accommodate helmets and other gear. Individual keys & locks secure each locker and allow renters 24-hour access to their personal belongings.

Rentals must be made at the Outdoor Adventures Center. Hours are 10 a.m. to 10 p.m. Sunday-Thursday and 10 a.m. to 8 p.m. Friday & Saturday.

Questions? Call 402-472-4777


——————————

If you're planning to keep your bike in an outside rack during the winter, it's recommended to keep it securely locked with a steel U-lock and cable combo system. You can purchase these items at the Outdoor Adventures Center.