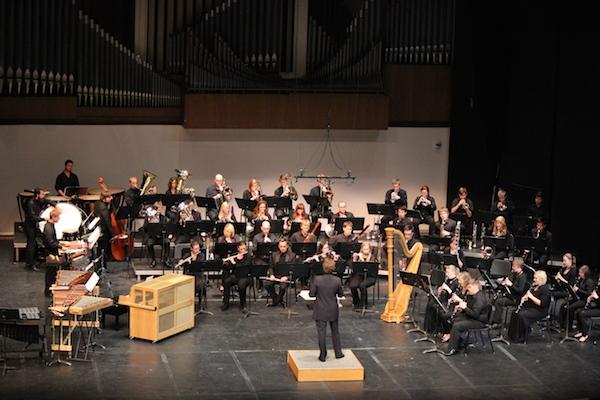 Throughout its long history, the wind band is more often associated with community engagement, civic pride, and patriotism than social commentary. However, our country's most prominent contemporary composers have chosen the band medium through which to express their thoughts on current political and cultural events and trends.

The University of Nebraska-Lincoln Glenn Korff School of Music Wind Ensemble will take the Kimball Recital Hall stage on March 18 at 7:30 p.m. Tickets are General Admission $5; Student/Seniors $3.

This concert program grew around William Bolcom's keen and quirky musings on the aftermath of Hurricane Katrina (Symphony No. 1 for Band). With no small degree of irony, it connects Robert Kurka's darkly satirical take on Hašek's eponymous World War I novel (The Good Soldier Schweik Suite) to David Del Tredici's emotional maelstrom composed during the months immediately preceding the U.S.'s invasion of Iraq (In Wartime). But the listener should not despair - all will be leavened by a vibrant and surprisingly apt clarinet feature by Michael Daugherty (Brooklyn Bridge).