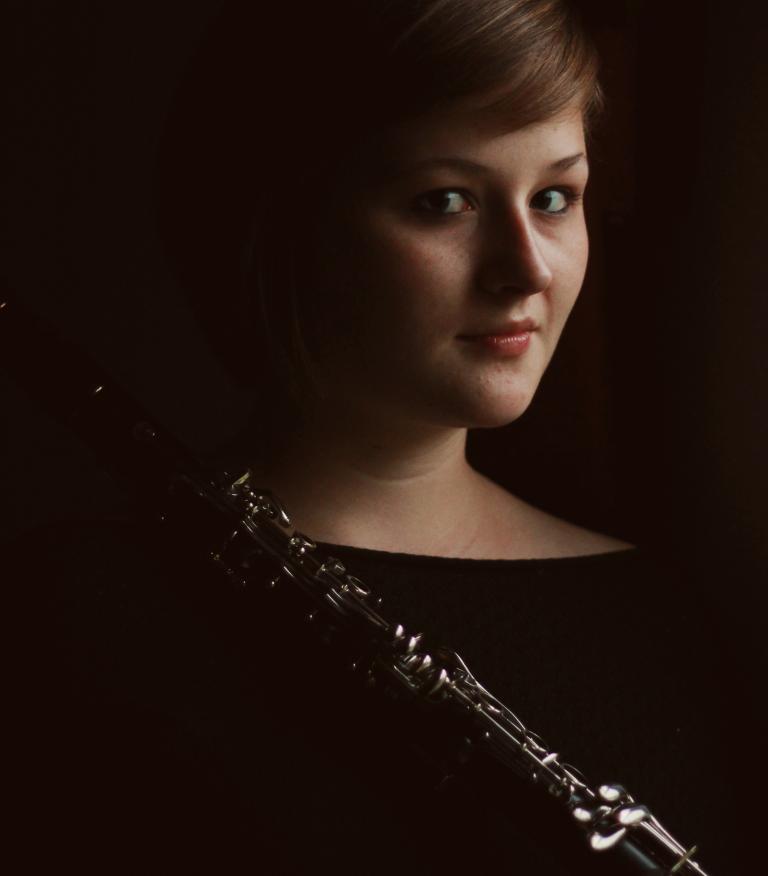 Hattie Bestul (clarinet) was chosen as the winner of the "Play with the Chiaras" auditions. Bestul will be performing the Brahms Clarinet Quintet with the Chiara String Quartet as part of the Hixson-Lied Concert Series taking place on Friday, April 10 at 7:30 p.m. in Kimball Recital Hall.

Bestul is a junior music performance major studying with Dr. Diane Barger at the UNL Glenn Korff School of Music. During her time at UNL, Hattie has performed as principal clarinet of the Symphony Orchestra, Wind Ensemble, and Symphonic Band. Recent achievements include performing Michael Daugherty's Brooklyn Bridge, IV. North with the UNL Wind Ensemble this spring under the direction of Dr. Carolyn Barber; traveling to Anaheim, CA for the 2013 National MTNA senior performance competition; and performing Franz Krommer's Concerto for Two Clarinets Op. 91, I. Allegro with the Wisconsin Youth Symphony Orchestra in 2012 under the direction of Professor James Smith. In addition to her music degree, Hattie is minoring in business with an interest in expanding the culture of arts and music in communities. This goal inspires her Teaching Artist studies of which her current initiative is Beyond the Notes, a workshop she has developed and will teach at the University of Wisconsin-Madison 2015 College for Kids program.

The "Play with the Chiaras" competition was developed by the Chiara Quartet in 2007 to offer the opportunity for students enrolled in the UNL Chamber Music class to collaborate with the quartet. The competition has two rounds: a solo round, where the contestant plays two works of his/her choice; and the final/collaborative round, where the winners from the first round publicly rehearse a collaborative piece with the Chiara Quartet.